Product Reviews
---
Best Electric Ice Augers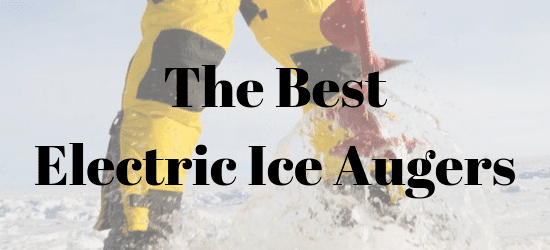 Deciding on the right electric ice auger can be a not so fun task. There are so many on the market today and you are left wondering which are the best ones to buy? Well, I have good news for you. You don't have to search anymore. I have reviewed and put together a list of the best electric ice augers of 2020.
7 Best Ice Fishing Rod Reel Combos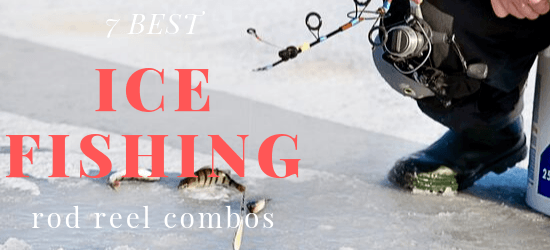 It's once again that time of year to start thinking ice fishing. In this article, I have included 7 of the best ice fishing rod reel combos that can all be found on Amazon. It's important to have a quality rod and reel that's comfortable for you to handle while out in the cold tundra of ice fishing.
7 Best Portable Ice Houses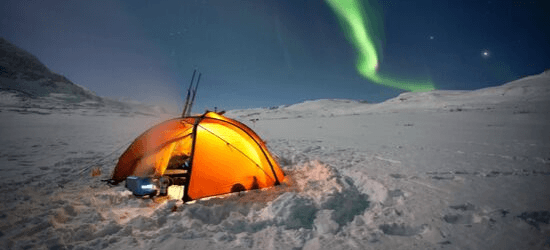 Welcome to my review of the Best portable ice houses. It can be hard to sift through all the ice house options that are on the market today. So I decided I would do a review of the best of the best ice houses to make it easier to find what you are looking for.
Best Marine Coolers – Your Search is Over!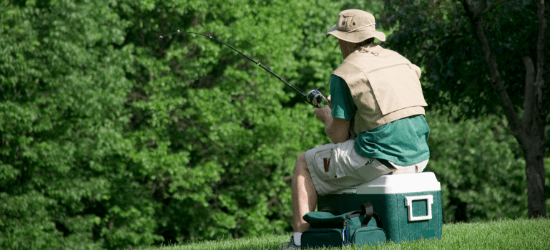 Welcome to my review of the best marine coolers of 2019. If you have been searching for coolers that you can take out on your boat then you have come to the right place.
There are so many marine coolers on the market and it's hard to determine which coolers are the best to keep everything cool and keep it perishable items from spoiling.
You are in luck. I have reviewed and described 9 of the best marine coolers of 2019 so that you can make an informed decision on which is the best for you.
Best Saltwater Spinning Reels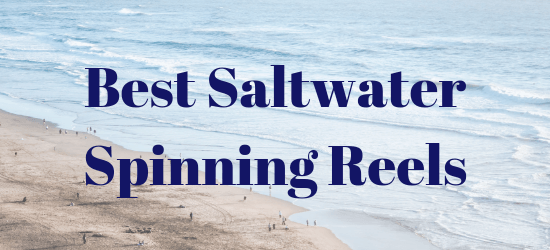 f you are a serious saltwater angler then these reviews will come in handy as I provide you the best of the best spinning reels for saltwater fishing that you can find.
Be it inshore or offshore saltwater fishing that you are into we have the right spinning reel for you! It makes it easier to find the right spinning reel when you have all the best ones right in one place.
Tenkara USA Iwana – Conquer Any Size Stream with This Carbon Fiber Fly Rod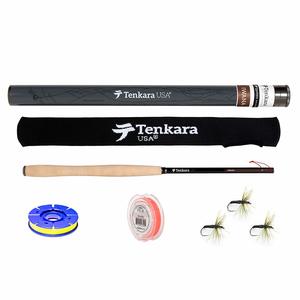 Interested in learning about the Tenkara USA Iwana fly rod? Well, you have come to the right place! I have done a full review of this product, and all I have to say is if you are into Tenkara fly fishing you will want to take a close look at the Iwana fly rod. They build this rod out of carbon fiber which makes it strong and sturdy. But at the same time, it is lightweight and compact the way a true Tenkara fly rod should be.
Tenkara Rod Review | Tenkara USA Sato Fly Rod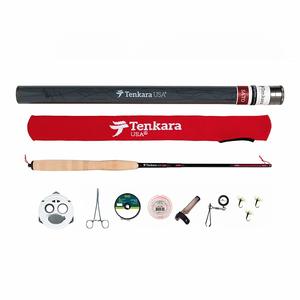 Today I'm doing a Tenkara rod review on the Tenkara USA Sato fly rod and accessories kit. If you haven't heard of Tenkara fly fishing, I have written an article called "What is Tenkara Fly Fishing?"; that explains all about this Japanese form of fly fishing. That article will get you up to speed on this style of fly fishing.
Garmin echoMAP CHIRP 54cv | Fish With Confidence and Navigate With Ease!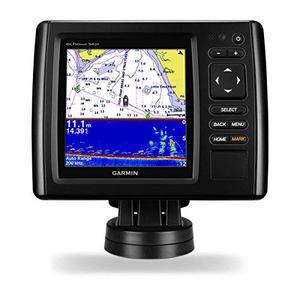 Today I'm reviewing another excellent product from Garmin. The Garmin echoMAP CHIRP 54cv with transducer is a top of the line fish finder with state of the art CHIRP sonar technology. The echoMAP lets you create or own HD maps with 1-foot contours all while you are fishing! The maps are possible because of the built-in Quickdraw Contours Software.
Cannon Magnum 10 STX Electric Downrigger – Troll Like a Pro!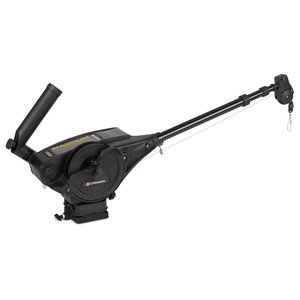 If you're looking for a fast retrieval and short stopping downrigger then the Cannon Magnum 10 STX Electric Downrigger is the one you want. The Magnum 10 STX has the fastest retrieval rate in the industry at 250 feet per minute! That fast speed of retrieval ensures your fishing line won't get tangled with the boom line when a fish latches on to the end of your fishing line.
Wild River Tackle Backpack | Special LED System Included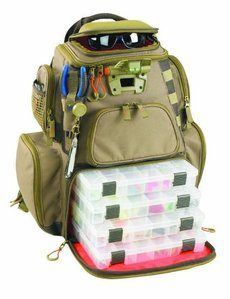 If you are a night angler and are looking for an affordable, compact and lighted backpack, then the Wild River Tackle Tek lighted backpack is for you. This fishing backpack has a led lighting system so you can see inside the backpack when it's dark. The light also shines on the outside so you can see around the backpack where you are working.
Garmin Striker 4 Review – Mark Those Hot Fishing Spots with Ease!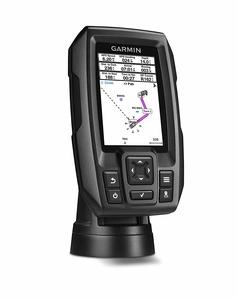 In this Garmin Striker 4 review, I will show you everything you need to know about the Garmin Striker 4 sonar fishfinder. You will be able to make an informed decision on whether or not this fish finder is right for you.
Sun Dolphin Excursion 10 – No More Excluded Fishing Spots!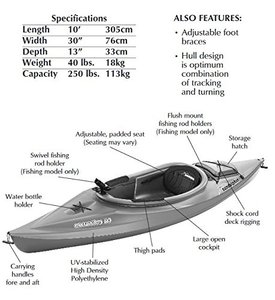 Are you looking for a fishing kayak that will get you into those excluded fishing spots that a regular boat can't? Well, You have found it in the Sun Dolphin Excursion 10! This kayak has everything you would want in a fishing kayak. It has plenty of storage, affordable, not too big, and not too small. The Excursion 10 is the perfect one-man, 10-foot, sit-in fishing vessel.
Ugly Stik Tackle Bag – The Perfect Tackle Bag For Kayak Fishing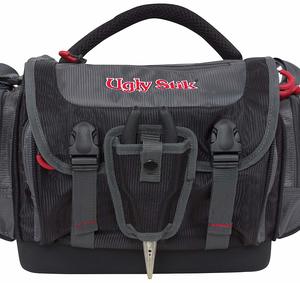 Introducing the Ugly Stik tackle bag. If you're looking for an affordable, durable, lightweight tackle bag that you can throw on your shoulder and go then The Ugly Stik tackle bag is for you.
In this article, I will show you what is included with this tackle bag and some pros and cons of the bag so you can make an informed decision on whether or not to purchase the Ugly Stik Tackle bag. So let's start with the pros and cons of the bag.
The Larry Dahlberg Whopper Plopper – Whop Those Bass Into Submission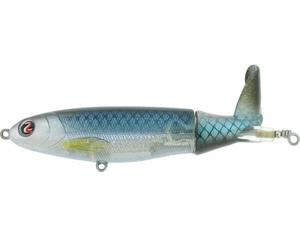 Search no further. You have found the Larry Dahlberg Whopper Plopper topwater fishing lure. At high speeds, the River2sea Whopper Plopper throws its share of water.
The loud popping noise that these whoppers drive fish crazy especially the bass and muskies.
The tail is made out of taught plastic which flexes well and springs right back into place after it has been chewed on by a big fish or hits something like a rock.
Topwater Fishing Lures – Rose Kuli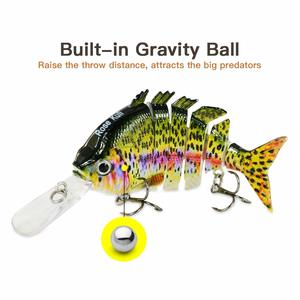 Rose Kuli topwater fishing lures are useful lures for catching bass, trout, walleye, northern pike, and muskie. They have lifelike 3D holographic eyes that seem to pop right out at you.
They are lifelike and multi-jointed so they swim and act just like a baitfish would. The fish that you are out to catch can't resist this lure. With a variety of colors to choose from the Rose Kuli is as close to real live bait as you can get. The front-bill helps it swim and dive naturally through the water.
Newport Vessels Trolling Motor – NV Series 55lb Thrust Electric 8 Speed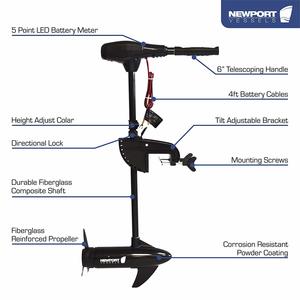 Today I'm doing a review about the Newport Vessels trolling motor. The Newport Vessels 55-pound thrust electric 8-speed trolling motor beats out the competition hands down in many areas. First, let's talk about price.
Compared to Minn Kota 55-pound electric trolling motor at $349 you can get the Newport Vessels for only $199. Now that's a big difference, and the Newport trolling motor is a much better motor.
Penn Battle II Spinning Fishing Reel – Don't Leave Port Without It!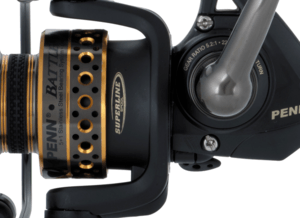 Today I'm doing a review on the popular Penn Battle II spinning fishing reel. This reel is loaded with new updated features that make it one of the best saltwater reels around.
The battle II comes in eight different sized models they are 1000, 2000, 2500, 3000, 4000, 5000, 6000 and 8000.
Piscifun Fishing Line Winder – Spooling Made Easy!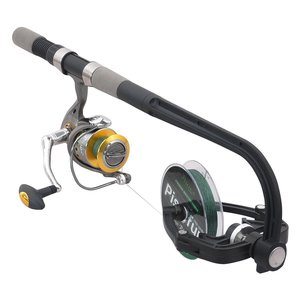 You have found it! The one and only Piscifun Fishing Line Winder. Piscifun is a brand you can trust.
It is one of the best fishing line winders for spooling braid and mono line on the market today. I can't say enough good things about this product.
Minn Kota Talon Shallow Water Anchor | Anchor's Away!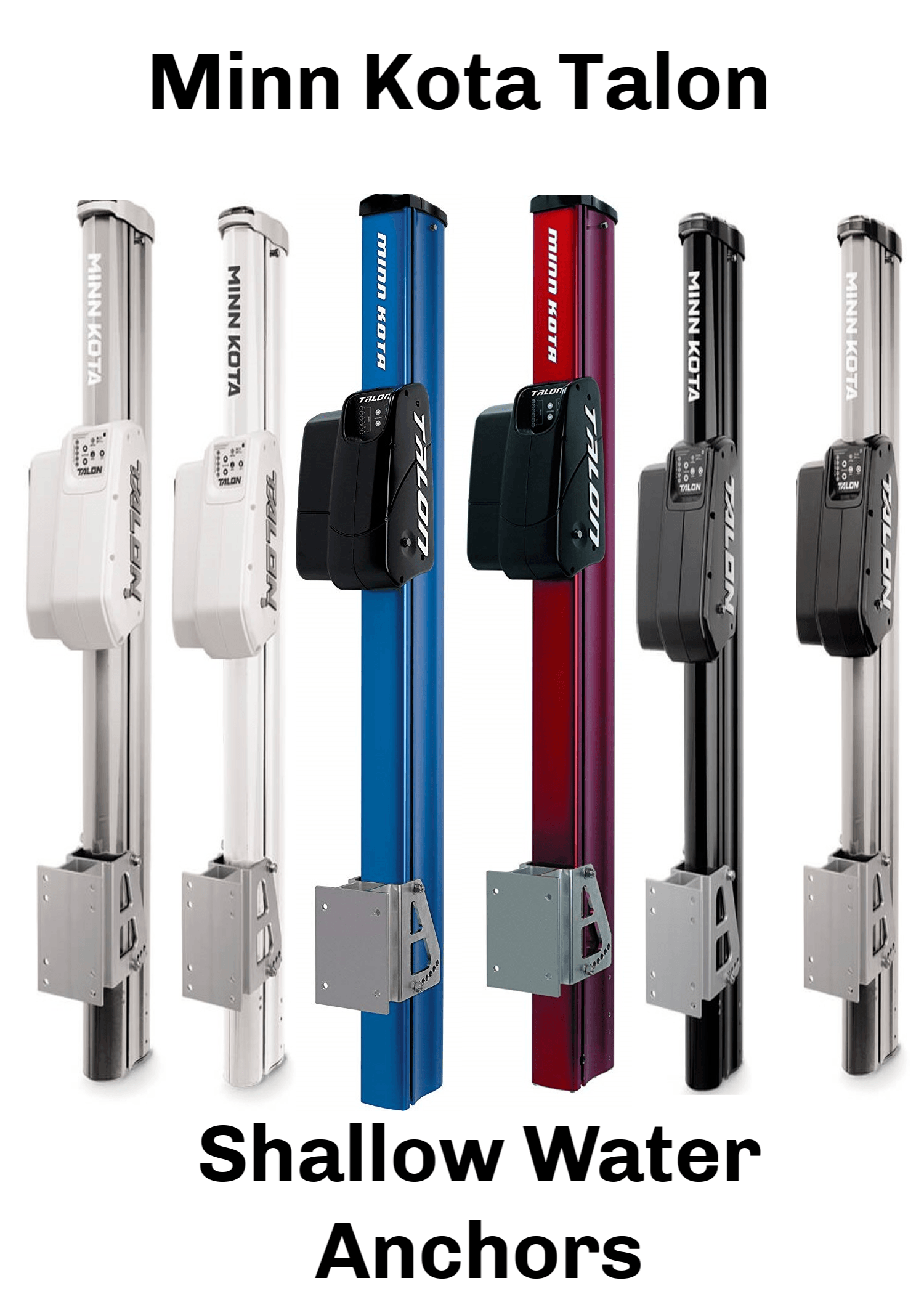 If you're thinking about purchasing a shallow water anchor, then you need to check out the Minn Kota Talon Shallow Water Anchor. This anchor has it all from a user-friendly interface to offering 4 different depth versions.
KastKing Speed Demon Pro | Let Your Demon Loose!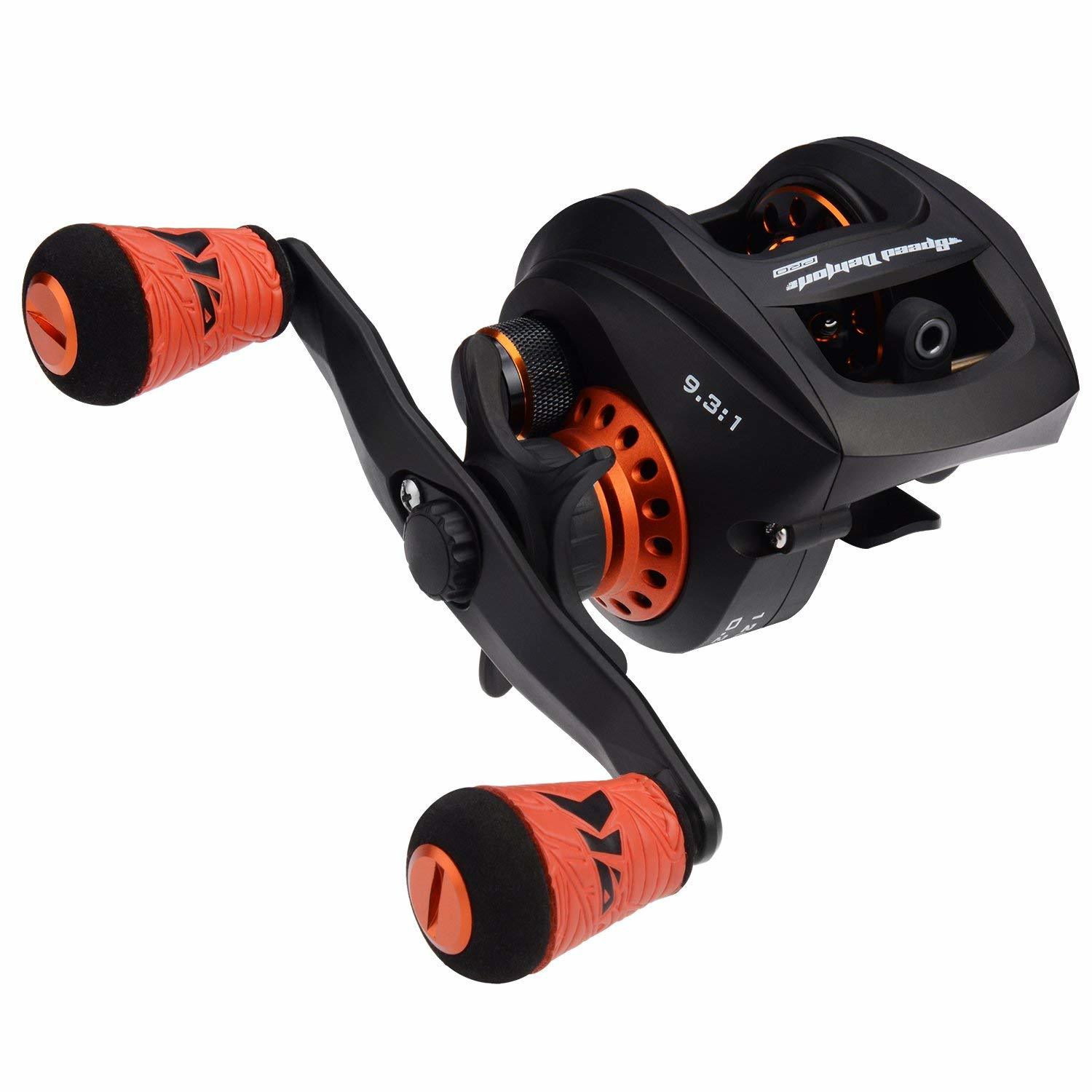 Today I'm doing a review on the KastKing Speed Demon Pro reel. This baitcasting reel has it all and at the right price to boot! The Speed Demon is one of the fastest baitcasting reels with a 9.3:1 gear ratio. Hard to find this type of gear ratio for this price on the market today.
Plano Guided Series Tackle Box | Huge Storage Compartment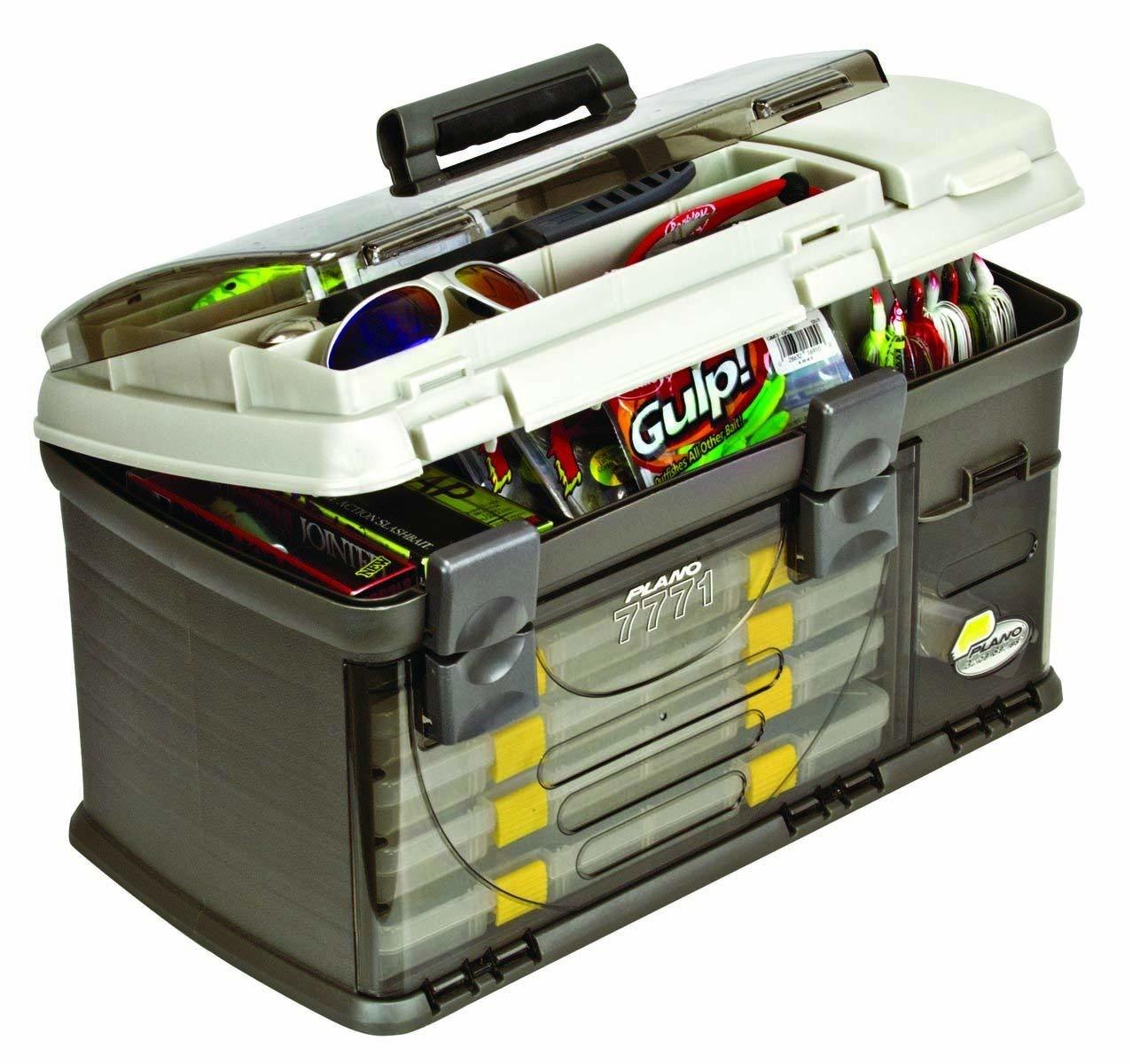 Every angler needs a tackle box to carry all their lures and whatnots in. The Plano Guide Series tackle box is a good-sized tackle box with plenty of compartments for all your fishing tackle in.
Landworks Auger | A Dual Purpose Auger For Tough Drilling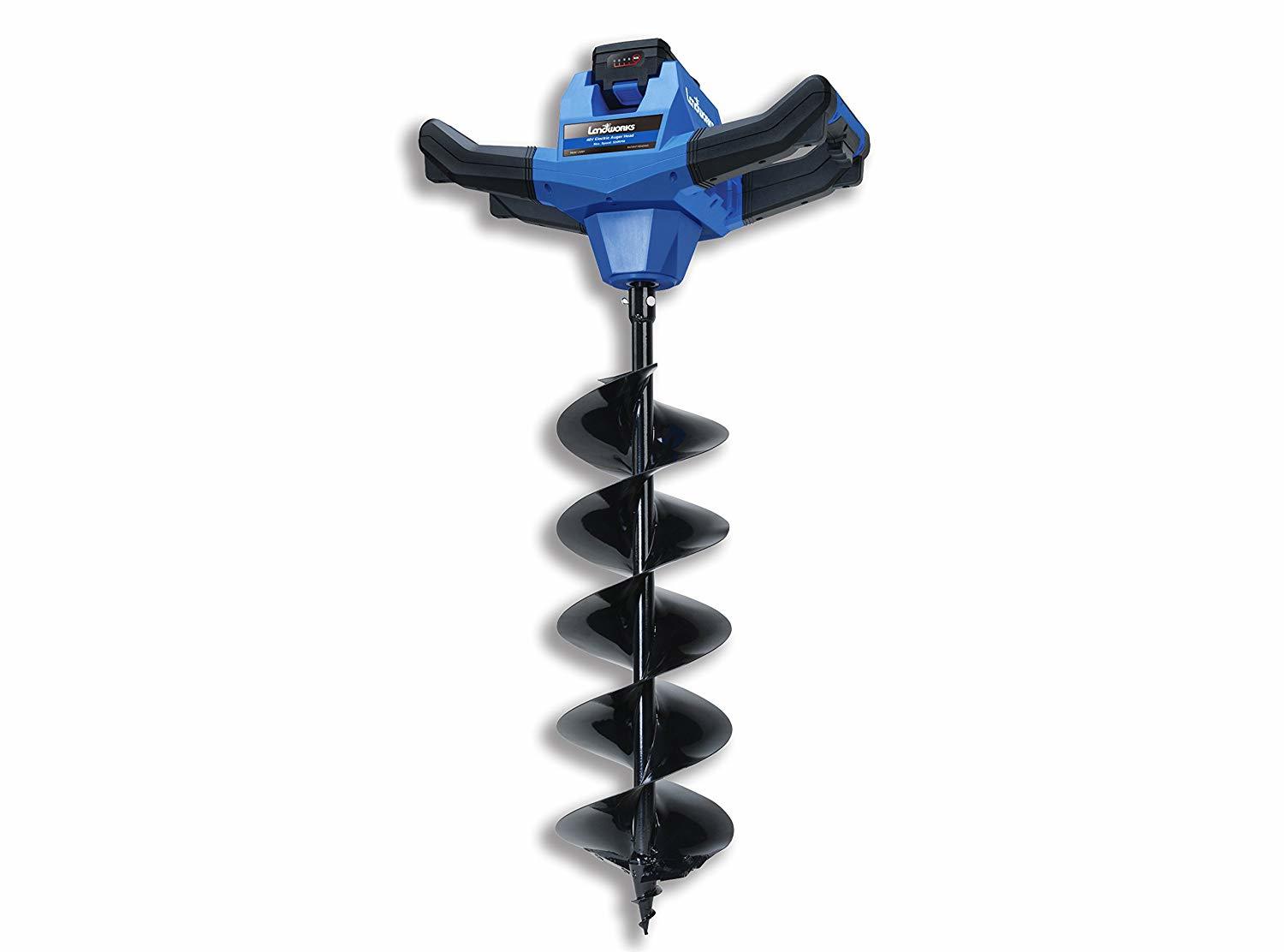 You are looking for an auger that can drill through ice and earth? You have both options in the Landworks Auger.
This auger has been in many top lists for being one of the best electric augers for drilling holes in ice and drilling holes in the earth. Why not get the best of both worlds in one auger.
You can take it out ice fishing with you in the winter and then in the summer; you can use the same auger to drill post holes, planting seedling trees and bulbs.
Dyna Glo Vertical Offset Smoker | Flavor Is The Name Of The Game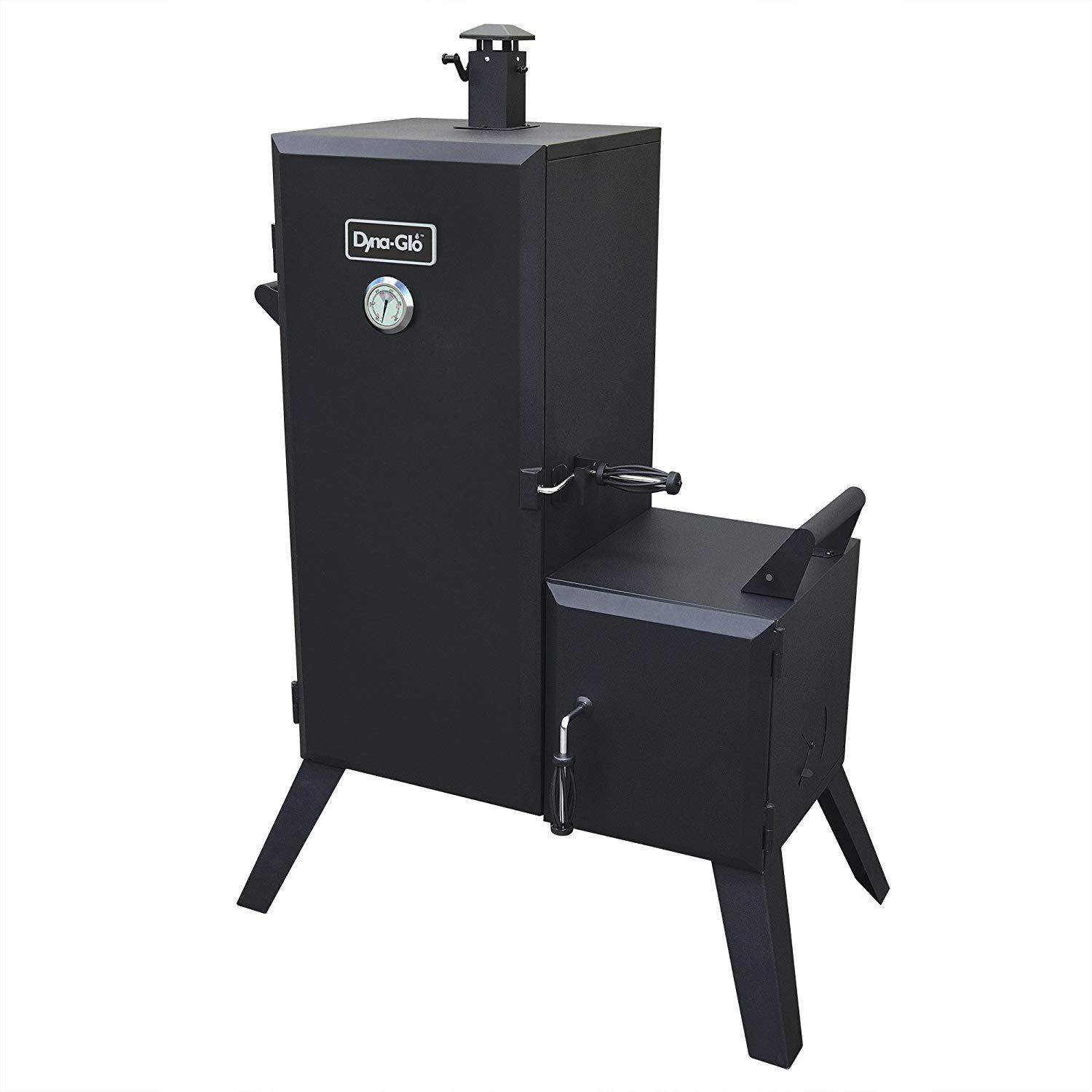 Don't you just love the taste of smoked fish or meat? I know I do and you can smoke fish and meat yourself at home if you have the right smoker to do it with.
Today I'm reviewing the Dyna Glo vertical offset smoker. This smoker is heated with charcoal from a side compartment which is the offset of the smoker.
Dyna Glo is a trusted brand of smoker that's known for its durability with its well-built structure.
Eskimo Lockout Ice Fishing Bibs | A Warm Review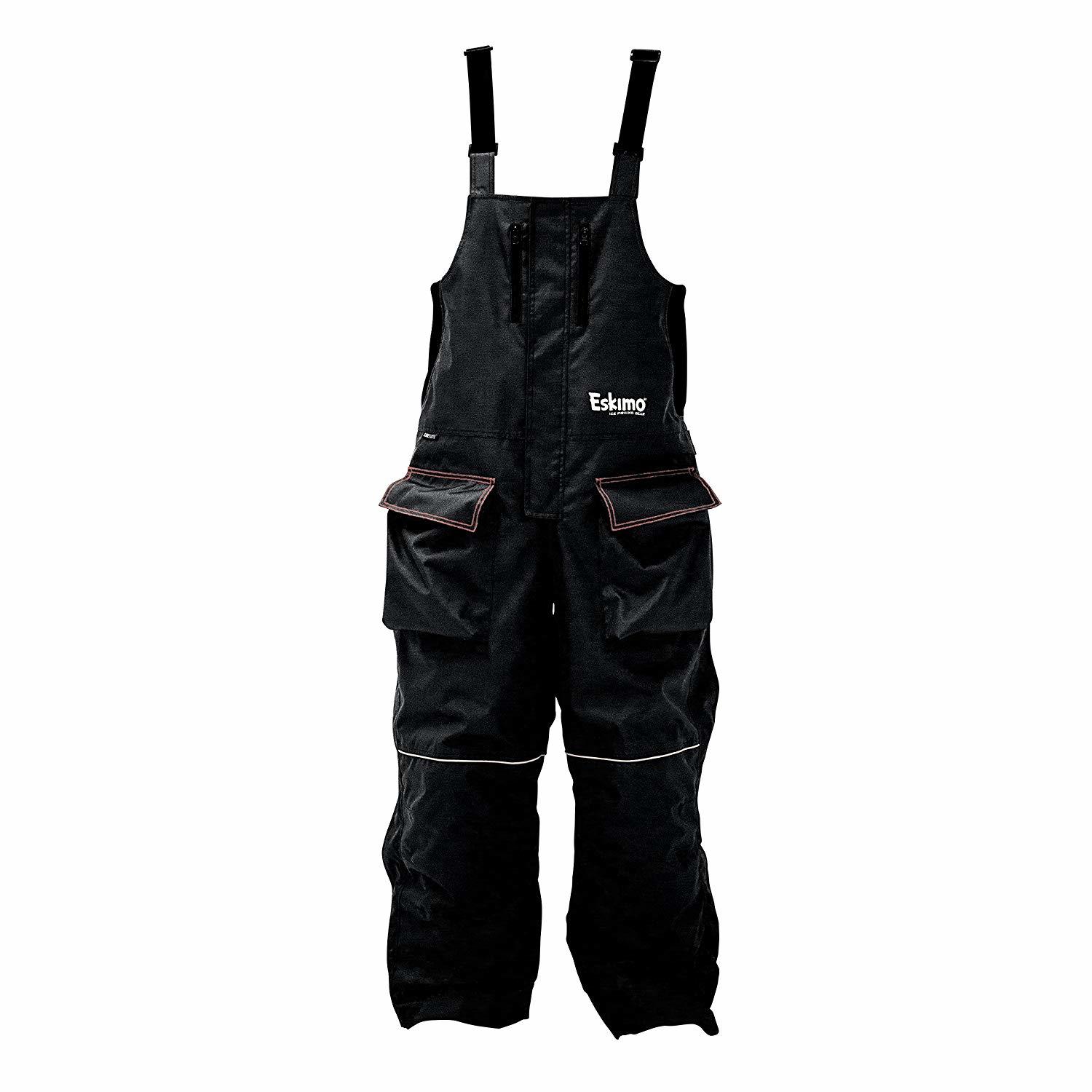 Looking for a pair of nice warm and cozy bibs to wear this ice fishing season?
I have done some research on the Eskimo Lockout ice fishing bibs that you might want to take a look at. I promise it won't hurt and I will explain why I think these are a great pair of bibs to get yourself into this ice fishing season.
13 Fishing Spinning Reels | Best Bang For Your Buck!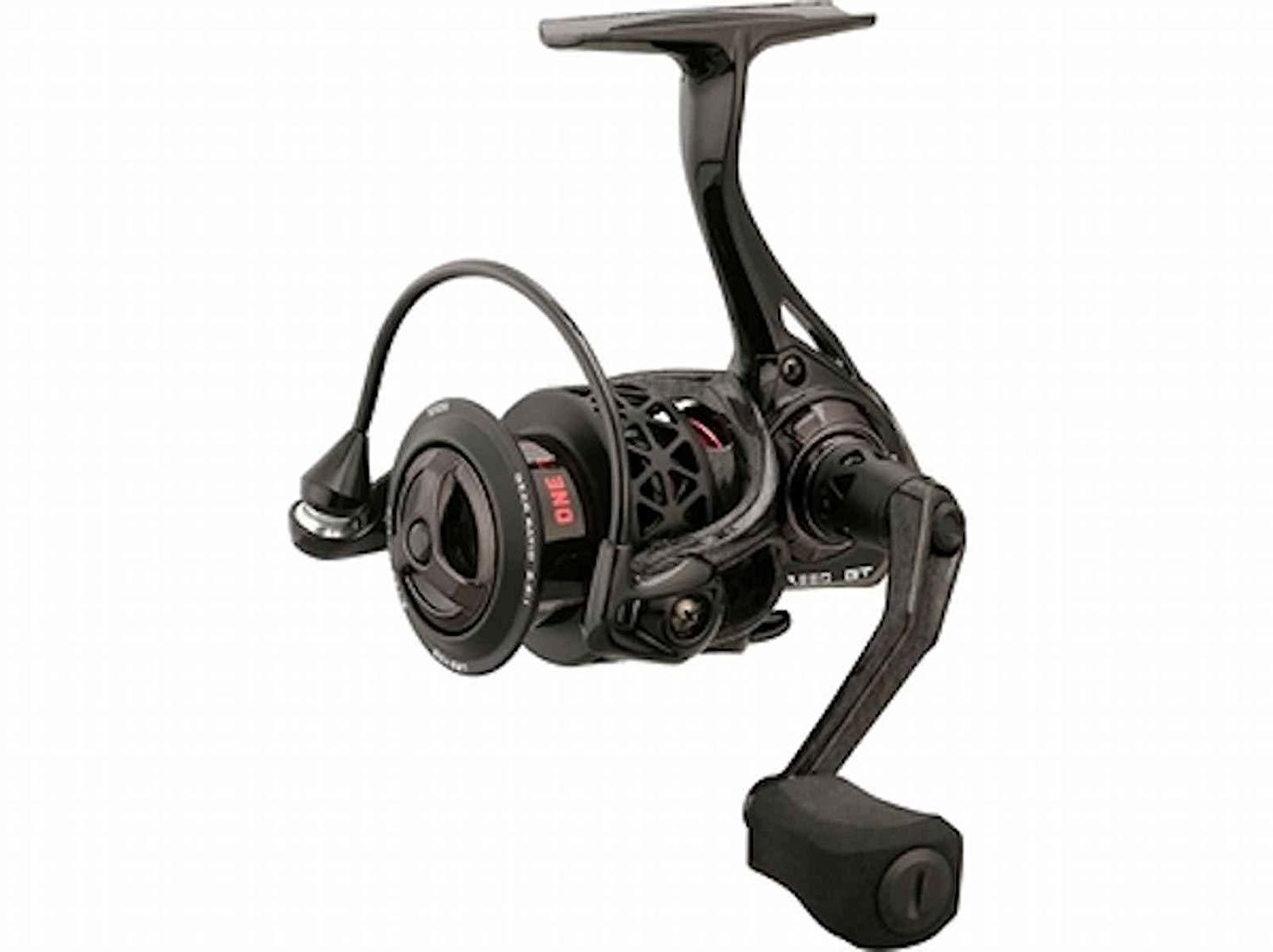 Looking for a Spinning Reel that has everything you want in Features and Technology? But won't tear your wallet in two?
If you said yes then you have landed on the right website. Today I'm reviewing the 13 Fishing spinning reels Creed series.
There are three in the series that I will be comparing today. We have the Creed K, Creed X, and Creed GT. I will be comparing these reels in that order. So, hang on to your hats, and let's get started.
Marcum Ice Fishing Sonar | That Trophy Fish Can't Hide Now!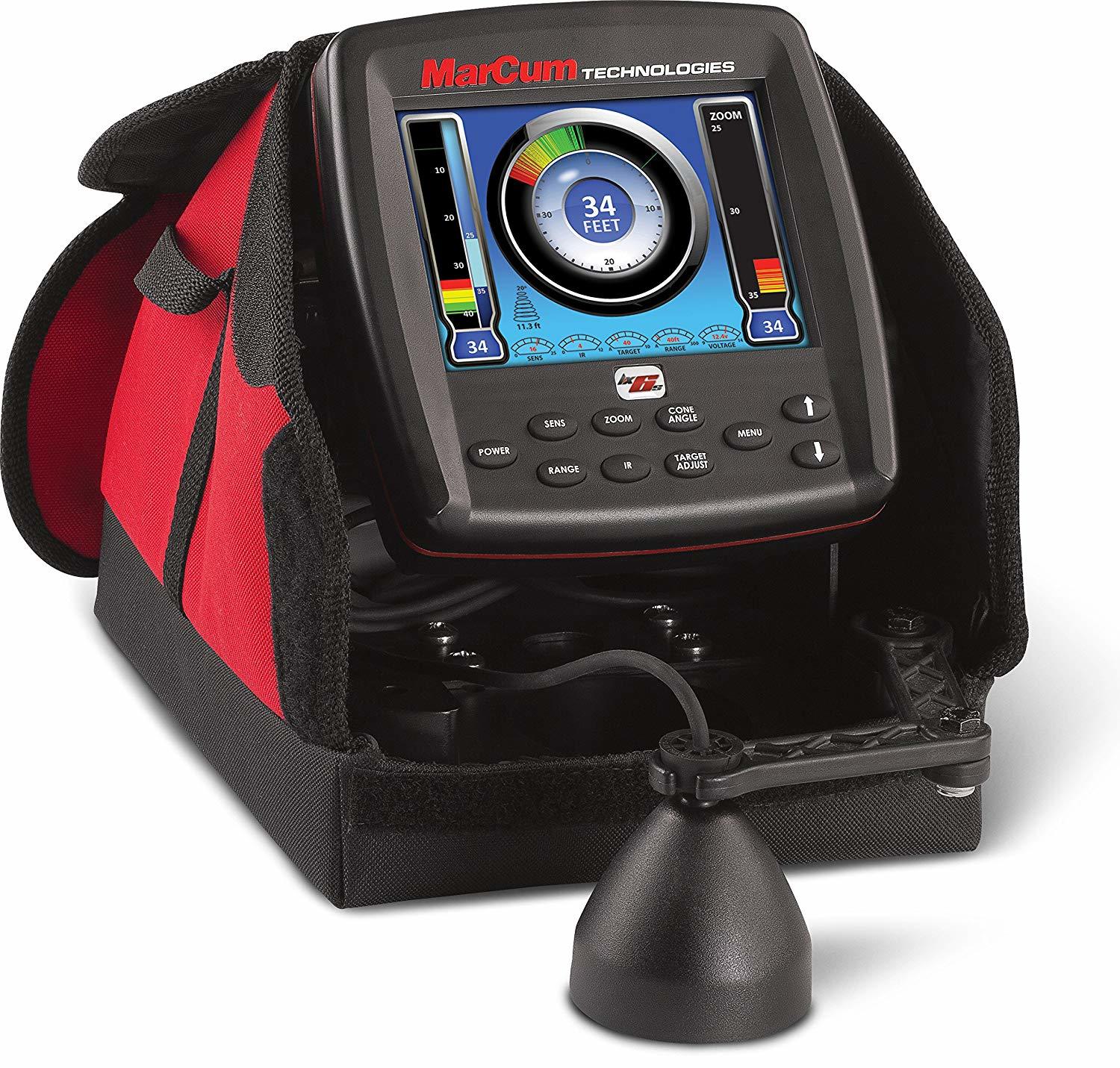 It can be hard to catch your limit when you are out, ice fishing. Drilling hole after hole until you find the right spot. And a lot of the time you never do find where those elusive fish are hiding. That can all change if you bring along a Marcum ice fishing sonar. This digital sonar system is perfect for finding those fish that don't want to be found.
Clam Ice Auger Drill Plate – Turn Your Drill Into A Power Auger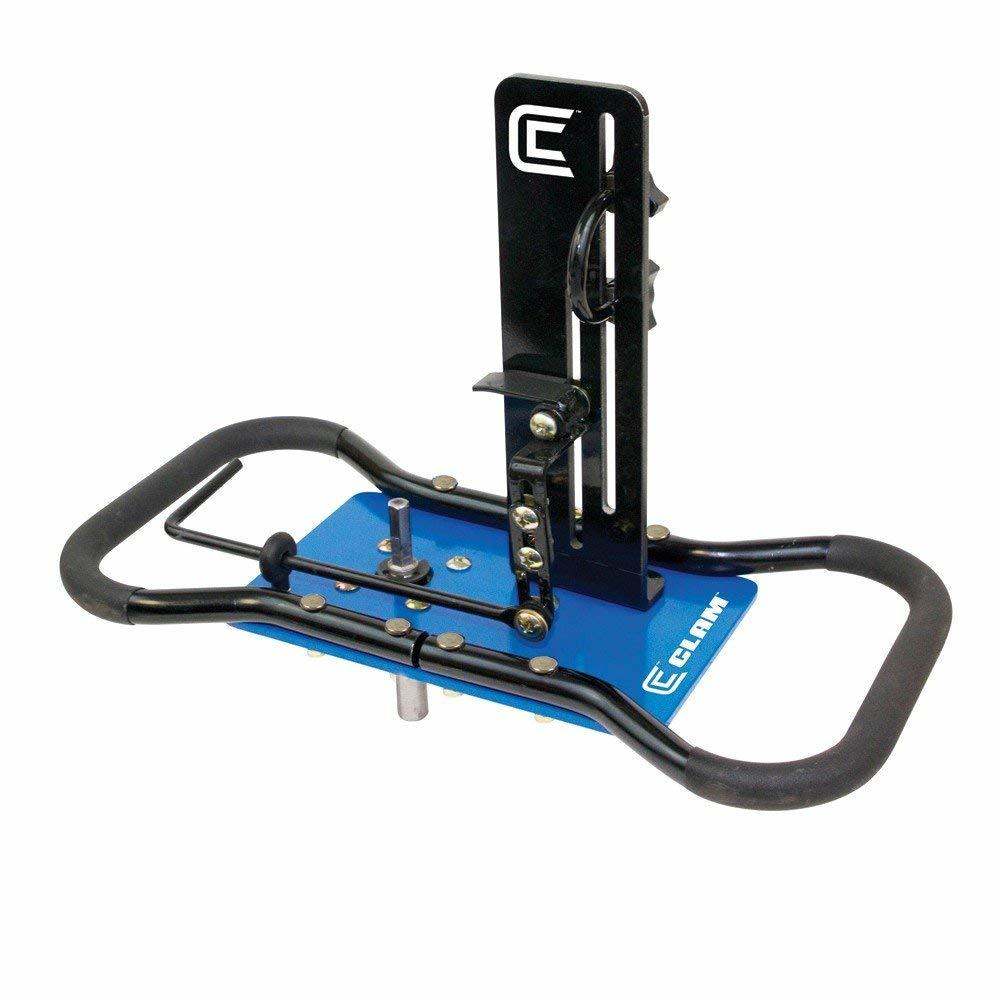 Have you been searching for the legendary Clam ice auger drill plate? Then you are in luck because I have done some extensive research on this drill plate that you can attach to your Clam hand auger so that you can save your arms from falling off and power through the thick ice with ease.
SA Fishing Face Shields – A Chapped Face Is Not an Option!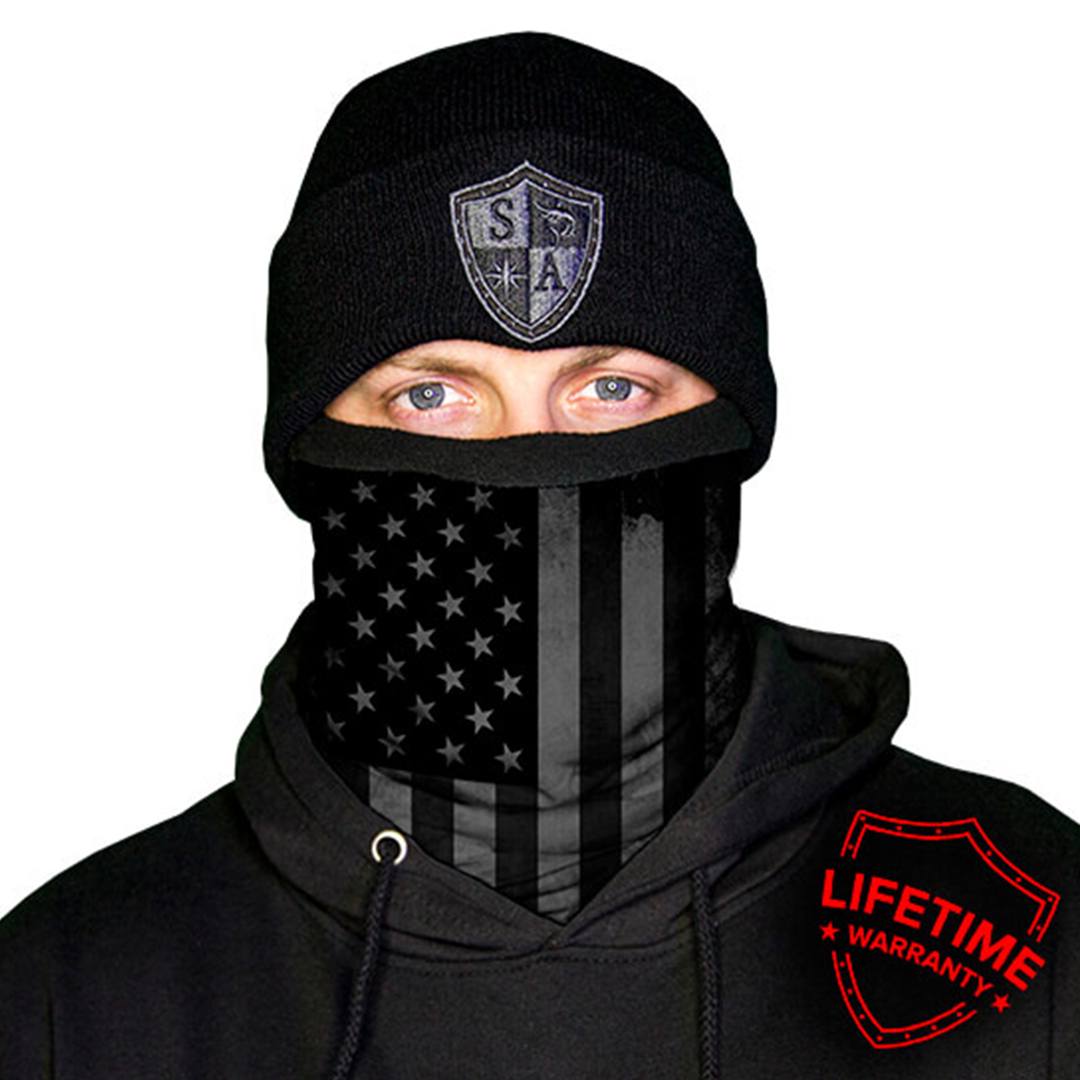 Don't you just hate it when you're out on the lake on a cold wind-wiped day fishing and the skin on your face is getting chapped and very sore.
You are going to wish you had a SA fishing face shield. It can get to the point you can't stand it and you're always burying your mouth and chin into your jacket. It's darn hard to see and not only that to catch fish that way.
It doesn't need to be that way. I ran across a company online called SA. They have fishing face shields for sale in all sorts of themes and patterns.
American Angler Electric Fillet Knife – The Last Fillet Knife You'll Ever Need!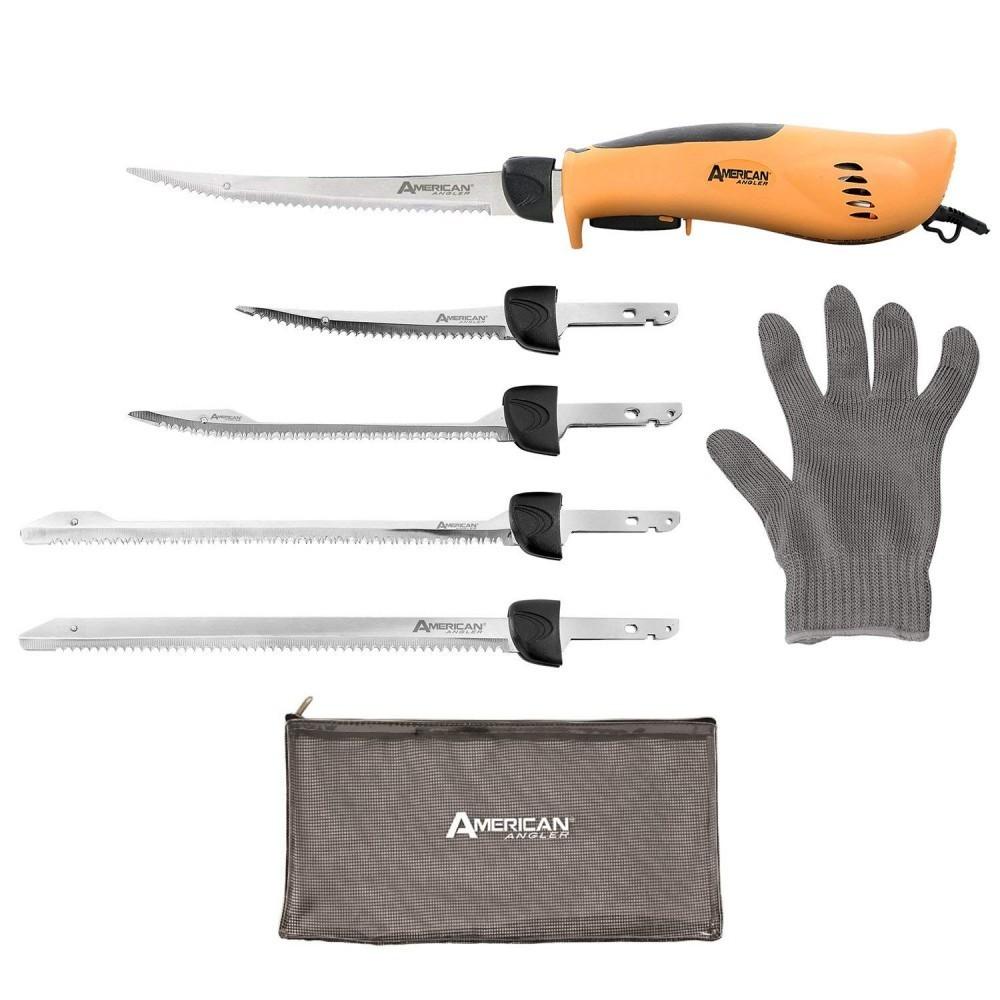 What You Need to Know about the American Angler Electric Fillet Knife but Didn't Think to Ask.
Are you looking for a fillet knife that will stand up to the big bones and big fish? Well look no further you have found it. The American Angler fillet knife will be the last fillet knife you will ever need! This all in one electric fillet knife set comes with 5 different stainless steel blades.
Clam Ice Fishing Clothing – Beat The Cold In Clam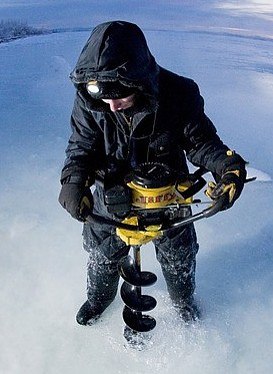 You can't beat clam ice fishing clothing. It's the best ice fishing body gear around. Perfectly tailored to keep you toasty warm on those cold ass winter days out on the ice.
When you go out on the cold lake you want to make sure that you dress in layers. If your wearing layers of clothing you can start shedding them if you get to warm and put them back on if you start getting too cold. That's a good idea anytime you are going to be outdoors in the wintertime. The more active you get the warmer you will become. It's a good rule of thumb.
Frabill Ice Shelter Review – Aegis 2000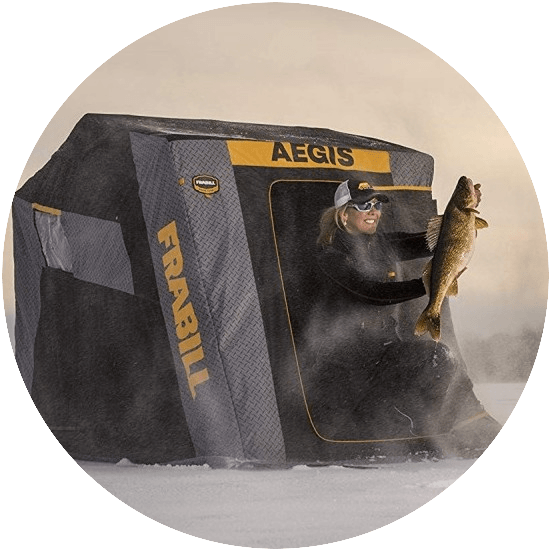 Today I will be writing a Frabill ice shelter review on the Aegis 2000. This flip-over is one of Frabill's less expensive lines of ice shelters. Frabill has five ice shelters in the Aegis line-up, and they are all well-built flip-over ice shelters for the price.
Ice Fishing Rod Reel Combo – Tailored Tackle Combo Solution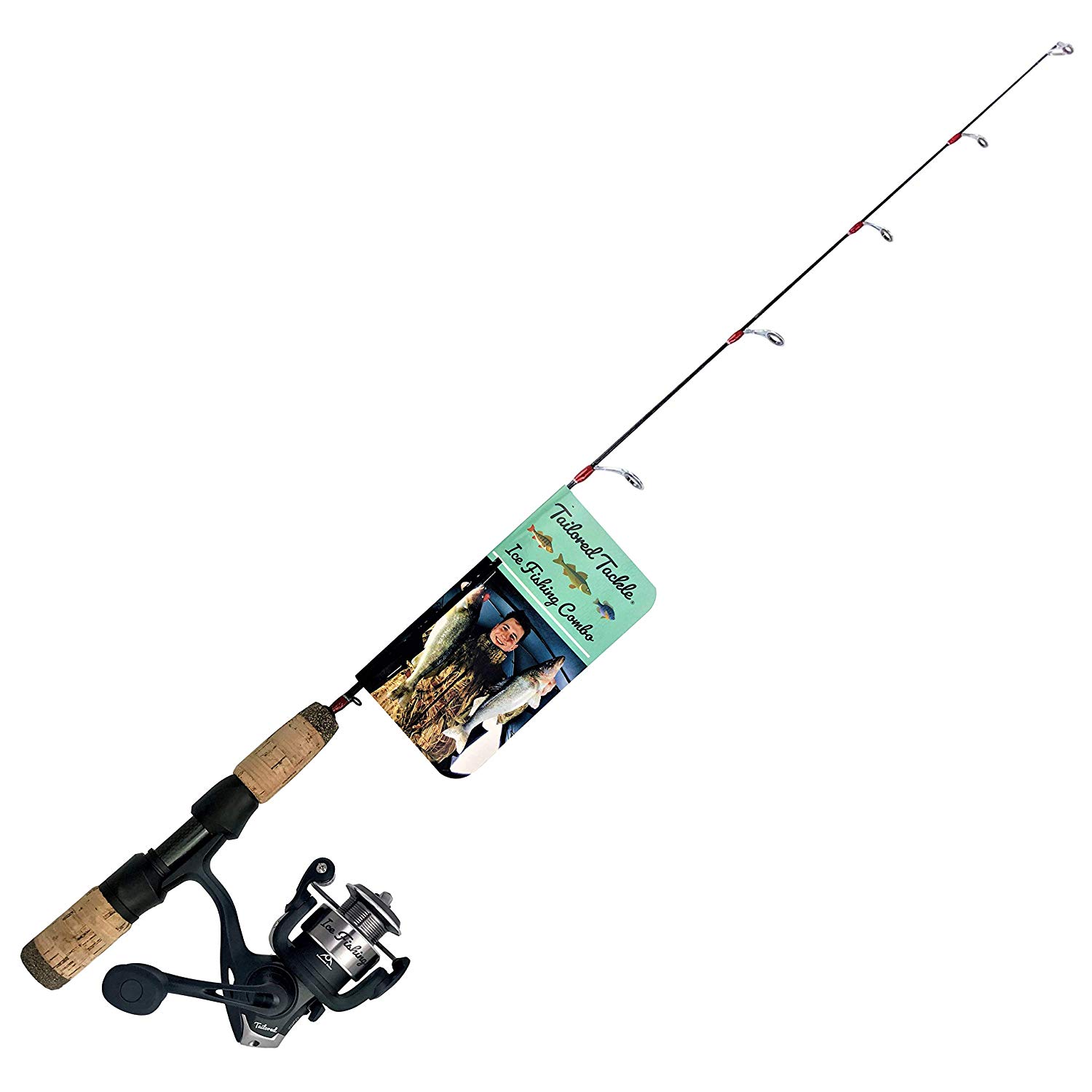 When I'm searching for a new rod and reel I like to get an ice fishing rod reel combo deal. The combos are designed to work together as a team so to speak. And when you are ice fishing that's exactly what you want.
Fish during winter can be elusive and having the right combo of a rod and reel can make the difference from catching that trophy walleye or coming home empty-handed after a long and exhausting day out on the ice!
Eskimo Ice Fishing Shelters – Fish In Warmth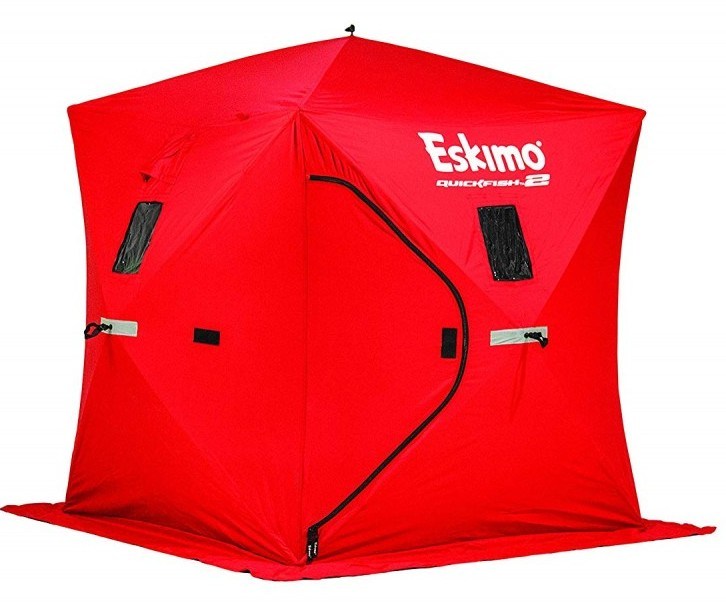 Are you looking for that perfect ice shelter? If you are you have come to the right place. Eskimo ice fishing shelters are proven products that have stood the test of time.
I like the bright red color of their ice shelters. It makes it easy to see them out on the ice if it's a cloudy, windy day. That is a safety feature in itself.
Mr. Heater Triple Tank Top – It's Like Ice Fishing In Paradise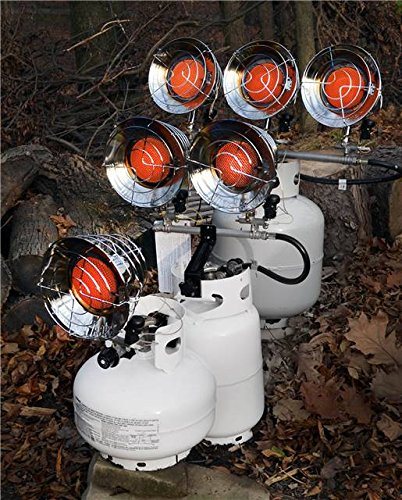 Trying to stay warm while you are ice fishing can be a significant burden especially when the temperatures reach down into the single digits.
Hands and feet start going numb even while wearing appropriate gloves and boots. I know I've been there and done that. When I find myself in this predicament, I kick myself that I didn't invest in some a heater!
Vexilar Ice Fishing Finder Reviews – Catch More Fish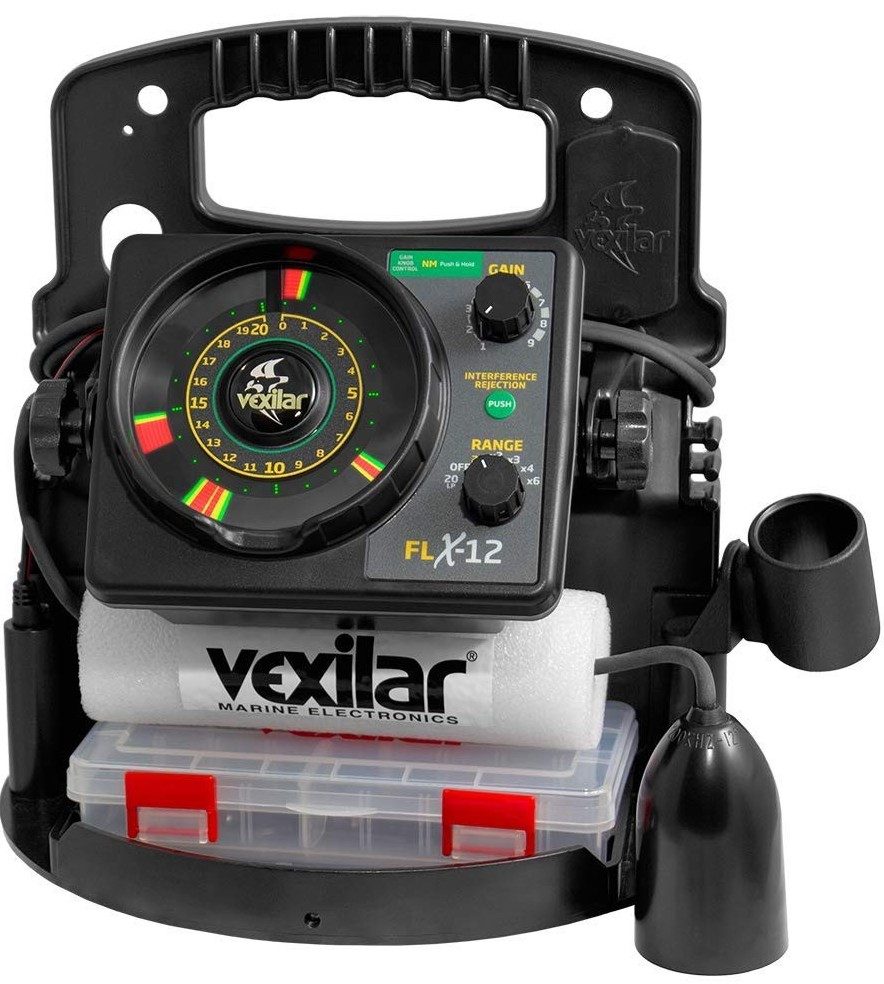 If you're like me; you don't head out to the lake ice fishing without a good fish finder. That's why it's a good idea to check out my Vexilar ice fishing finder reviews.
It sucks fishing one hole for hours not getting a single nibble. If you're not a patient person; you end up wrecking your auger blade drilling a ton of holes trying to find where the fish are. And at the end of the day, you go home tired, cranky, cold, wet and fishless!
Oakley Polarized Fishing Sunglasses – A Clear Way To Better Fishing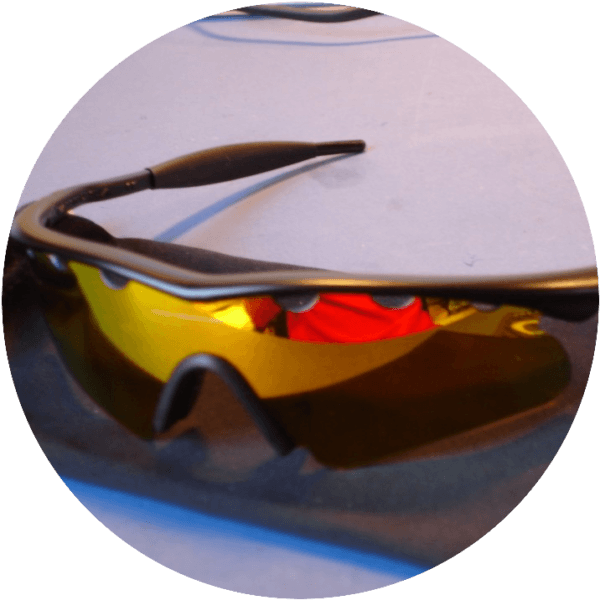 What You Need to Know About the Different Pairs of Oakley Polarized Fishing Sunglasses
There's nothing like spending a lazy weekend afternoon fishing. However, if you want to ensure that your time is well spent, you'll need more than just a sturdy fishing rod and some colorful bait.
Some specialized items can boost your chances of pulling in a good haul at the lake. I, for one, prefer the assistance I receive from a pair of Oakley polarized fishing sunglasses.
Clam Ice Fishing Houses – Serving Up Thermal On The Rocks!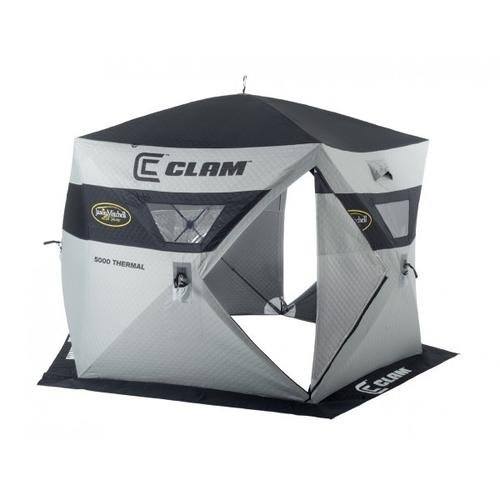 I bet you're looking for a review on Clam ice fishing houses… Am I Right? I know I'm right otherwise you wouldn't have landed here. I review various fishing products from time to time.
The Research
With extensive research scouring the internet for facts and figures, watching videos ,and talking to people that have used the products I tend to find some awesome products and once in a while some great deals! No better forum than the internet to find compare and review kick-butt quality products and services.
Ice Fishing Pole Holder – How to Catch More Fish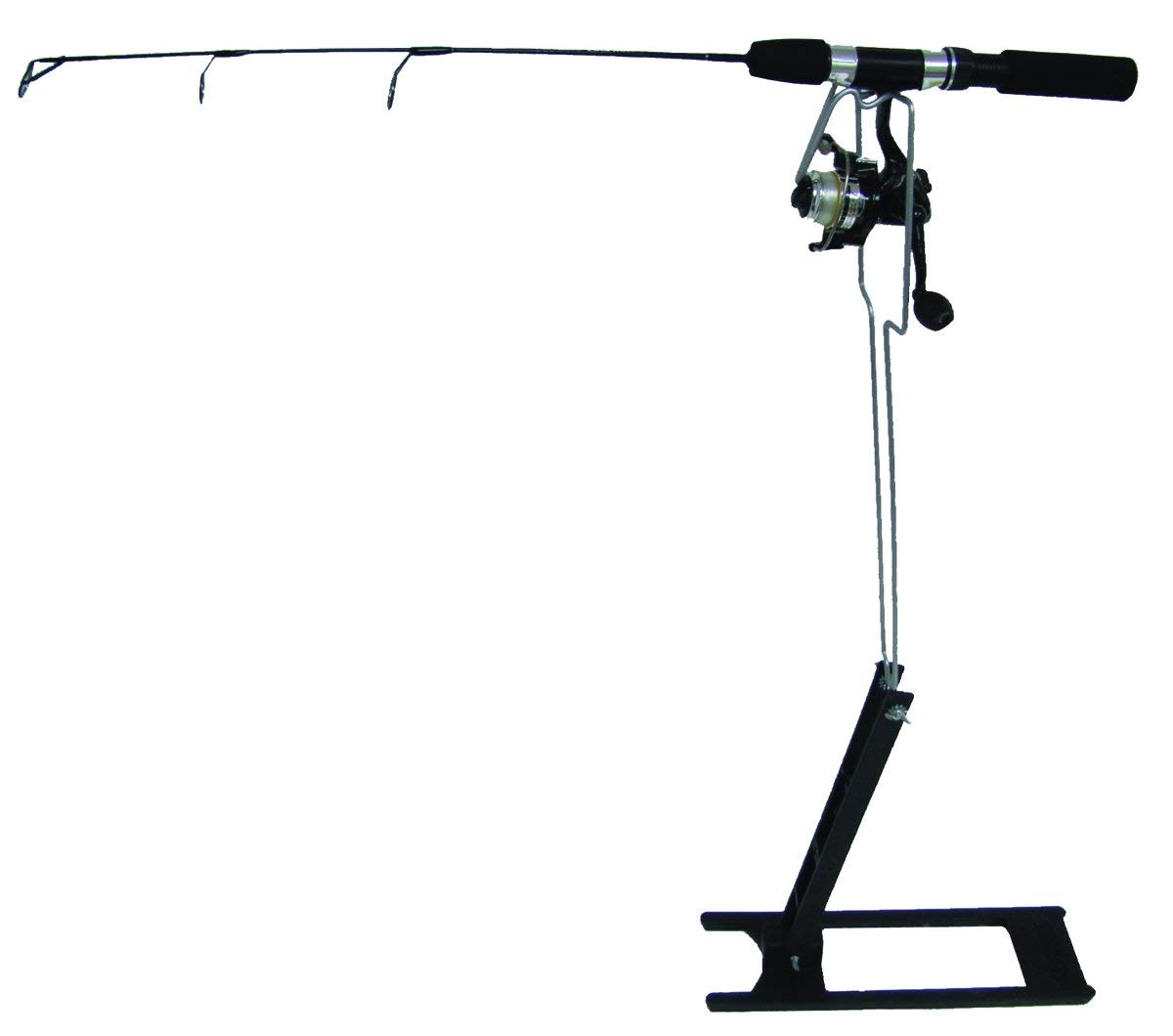 I realized the first time I wanted to go ice fishing that there was so much I didn't know. To top that off, there was so much stuff that I didn't have.
An ice fishing pole holder was first on my list because I wanted to fish with a few poles at one time. Therefore, I decided to do a lot of research.
One of the items that I had to find was the best ice fishing pole holder, to eliminate the stress of the pole while I was out on the ice. I decided to put a few lists together to help me make a better decision. I thought that my list might be of use for those in a similar predicament.
Eskimo Ice Auger Review – Sting Ray 33cc with 8″ Quantum Auger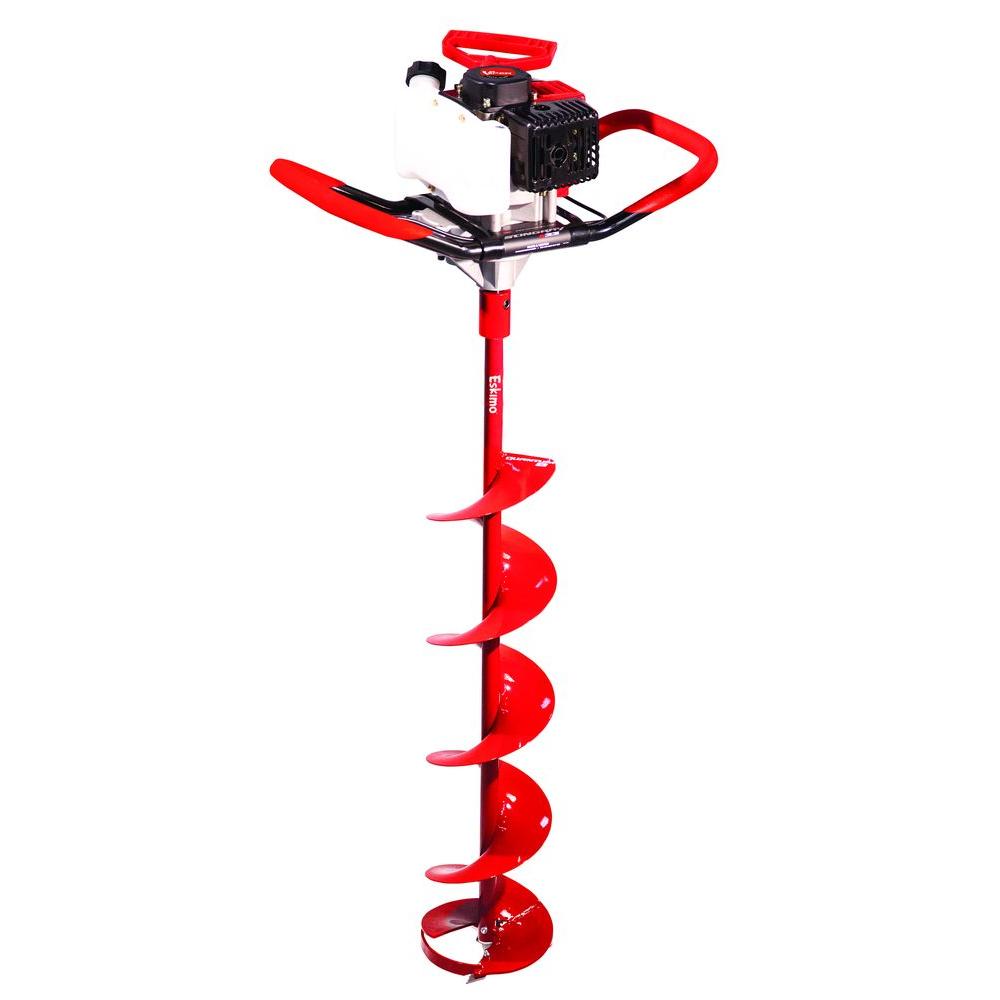 It's that time of the year again, Winter!! And along with winter comes… You guessed it ice fishing season. It's also time for an Eskimo Ice Auger Review.
Like many of you anglers out there I hate it when I don't have a quality auger to work with. It can turn a fun weekend of fishing into a nightmare.
Trying constantly to tear through the ice with what seems like a dull butter knife. This constant forcing the auger to cut through uses a ton of fuel and also your own energy. By the time you get through the ice, you are too tired to fish.
St.Croix Legend Ice Fishing Rods – Sensitivity Is The Name Of The Game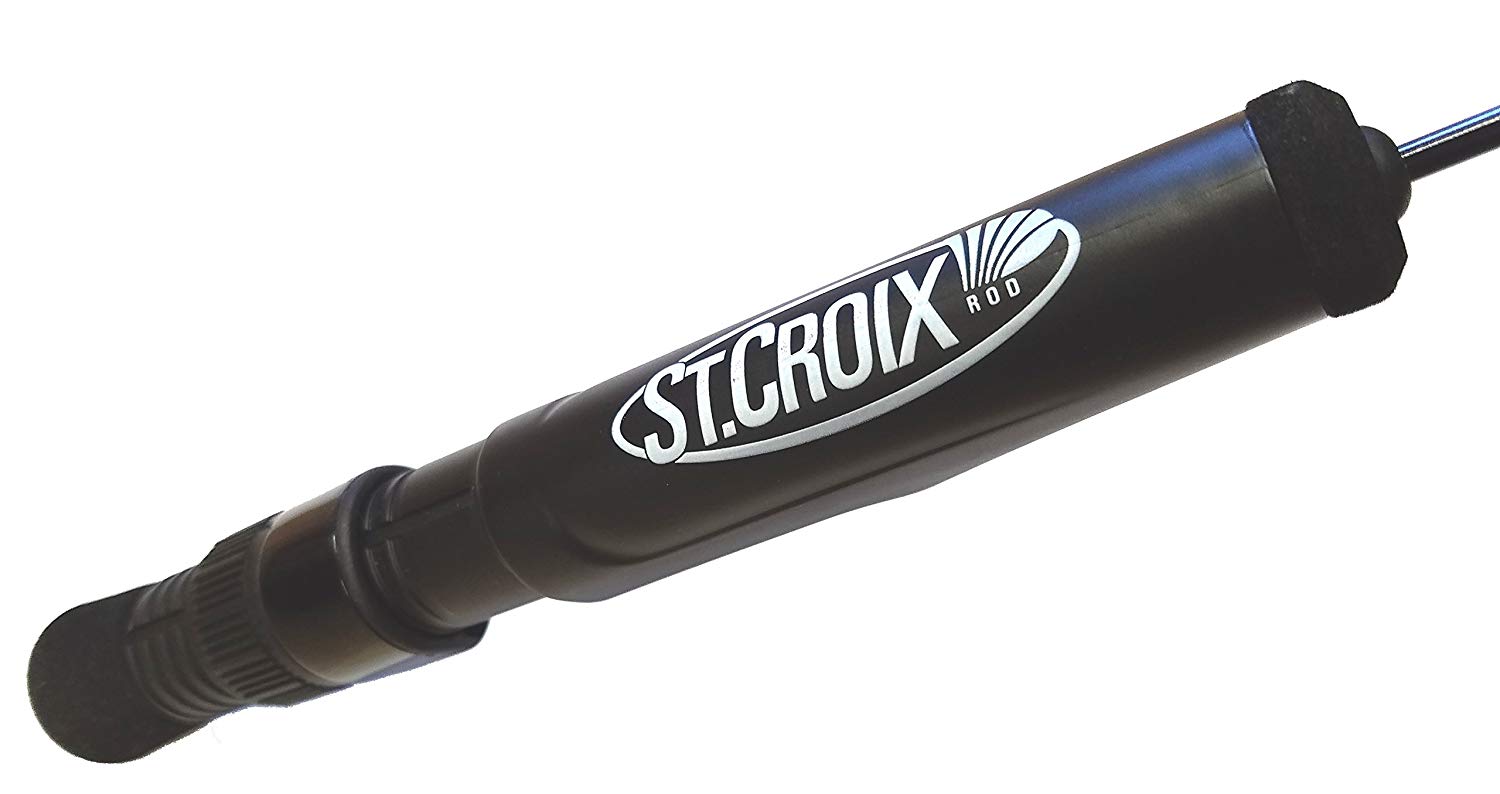 It's that time of the year again, Winter… And when winter creeps up on our doorstep so does the ice on the lakes. Ice fishermen from all over get the urge to get out and do some ice fishing. You will want to make sure you have a sturdy, sensitive, quality rod like the St.Croix Legend ice fishing rods.
Ian Miller Fishing Rods – Most Unique Rods In The World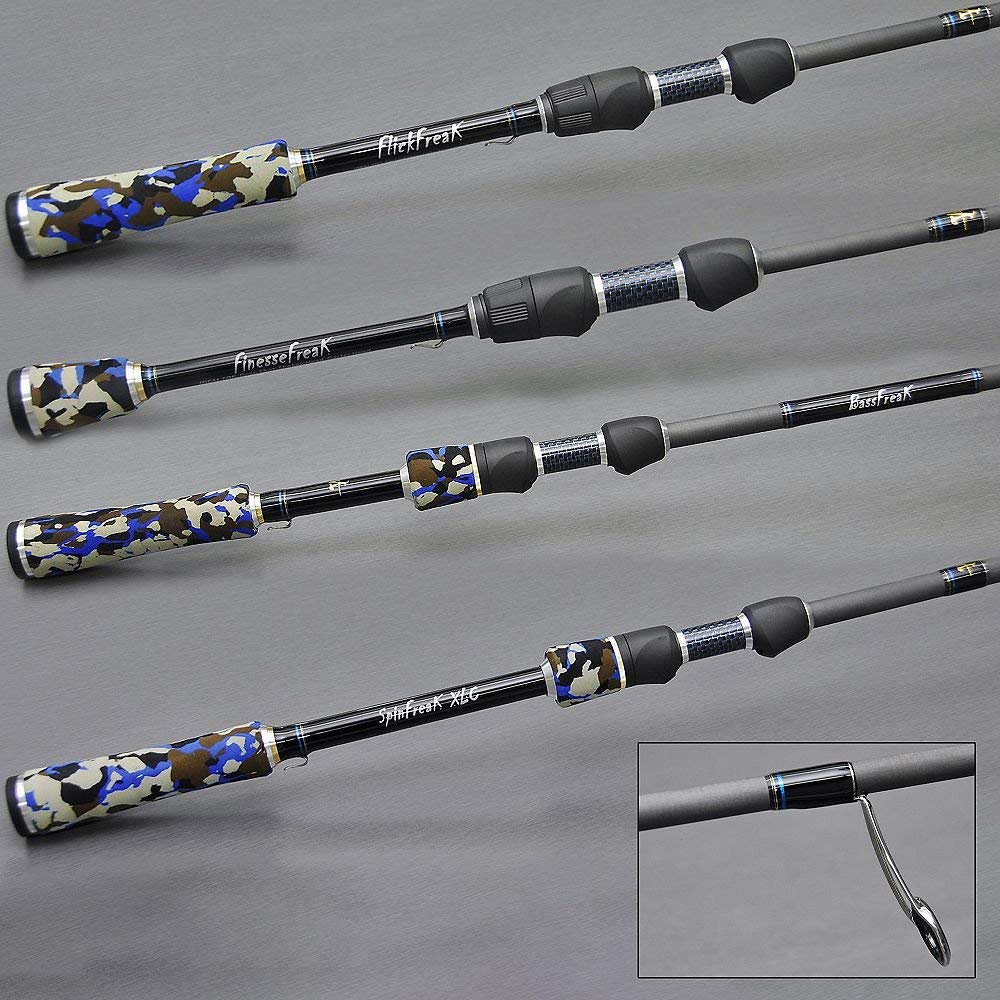 Have you ever fished with one of these Ian Miller fishing rods? If you said no do yourself a favor and buy one of these beauties! You won't regret it.
You know whoever said fishing is like dating and that it's all catch and release until you find a keeper was not far from being right. I have been fishing for life, and it's one of the most therapeutic things anyone can do.