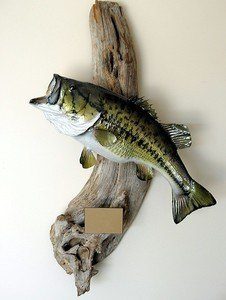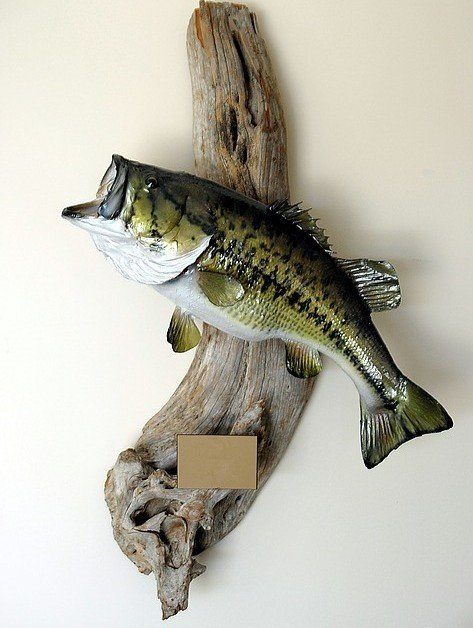 Are you ready to go on your first bass fishing trip? Before you do, you will want to read this article. I have compiled eight largemouth bass fishing tips that will give you the edge you need to catch more bass than you ever thought possible!
The largemouth bass is one of the most fun and demanding fish species to catch. So without further ado, let's get into the bass fishing tips you will need to know to make your bass fishing trip a successful one.
Tip #1 – Five Artificial Baits That Will Help You Catch More Largemouth Bass…
---
There are five artificial lures you want to make sure that you have in your largemouth bass fishing arsenal.
The first and most popular lure for largemouth bass fishing year-round is the skirted jig. Jigs are work wonders if you are hard water fishing or summertime fishing. Bass love these things, and if you don't have a good assortment of skirted jigs I recommend you go out and get you a bunch.

The second artificial bait for largemouth bass would be crankbaits. You will want to focus on the big-billed crankbaits they seem to work the best around underwater structures such as sunken trees and weed beds.

Thirdly you will want to have an assortment of swimbaits. Swimbaits work well when they are on an umbrella rig. They work well because they look and act just like the prey that largemouth bass is used to feeding on.

Number four on the list would be the good old rubber worm. These work great at any time of year and in any weather condition. Fish these artificial worms in the weed beds, around docks and piers. If you're having no luck with the other artificial baits, the rubber worm will do the trick as long as the bass is hanging around where you are fishing.

If all else fails, grab a jig and a plastic crayfish. These two lures together work wonders for catching largemouth bass and can be fished year-round. Craws are foragers, and largemouth bass love these little creatures. You can fish them around weed beds and in deeper waters because that's where you will find the crayfish.
Tip #2 – The Best Times Of Day To Fish For Largemouth Bass
---
Our second tip is to know when the best times of day that you will be the most successful in catching largemouth bass. The best times are right before sunrise and right before sunset for about an hour each time. This is true for most fish they have feeding schedules, not unlike us humans.
So you can wake up early and be ready for the morning onslaught. Then you can take a nap in the afternoon if you like and be prepared for the evening fishing bash! You can catch them all day long but the best times are in the early morning and late evenings.
Tip #3 – What Are The Bass Feeding On?
---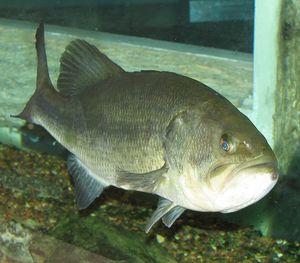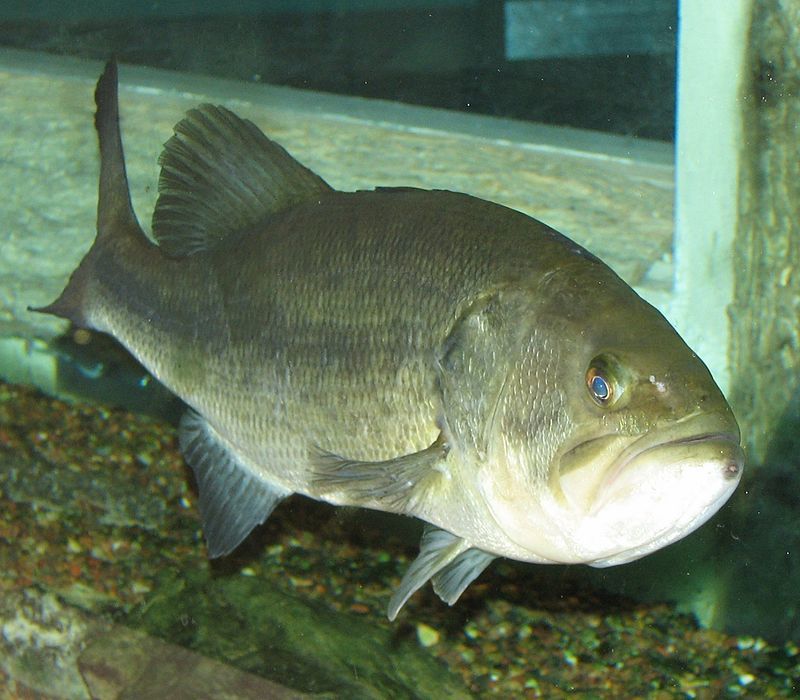 A little research can go along way when you are largemouth bass fishing. Find out from your local bait stores or other anglers who have fishing for bass in the area you are going to fish in about what type of prey bass feed on in the area. You can also find what they're feeding on after you catch one they usually will throw up the contents of their stomach.
I know it sounds disgusting, but once you see what they have eaten, it will give you a good idea of exactly what kind of live bait you want to fish with when you find out to get that type of live bait or artificial bait that mimics the live bait and give that a try.
Tip #4 – What Color and Size Are The Largemouths Going For?
---
Before you start fishing look around and see what colors the forage is in the area and match those colors as close you can to your artificial lures. Fish are visual creatures so if you can match the natural color around them you will have a better chance at catching them.
If the day is cloudy or sunny can also be a factor in your lure's color choice. A lighter color, such as yellow for when it's cloudy out and a darker color or translucent color for when it is sunny.
Also, please find out about what size prey they are going after and match your bait size with the real prey size. The big largemouths won't know the difference between your bait and the real thing!
Tip #5 – Be Quiet!!!
---
A good tip for when you are fishing for largemouth bass is to keep your mouth shut! Bass will spook if you are talking too loudly so make as little noise as possible. If you are fishing with other especially just whisper and you will have a better chance at not spooking the bass. Your friends may not want what to listen to you anyway.:)
Tip #6 – Fish For Bass Pre-Spawn
---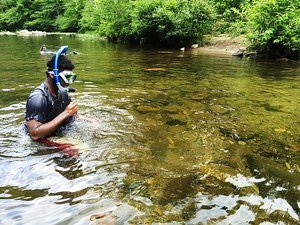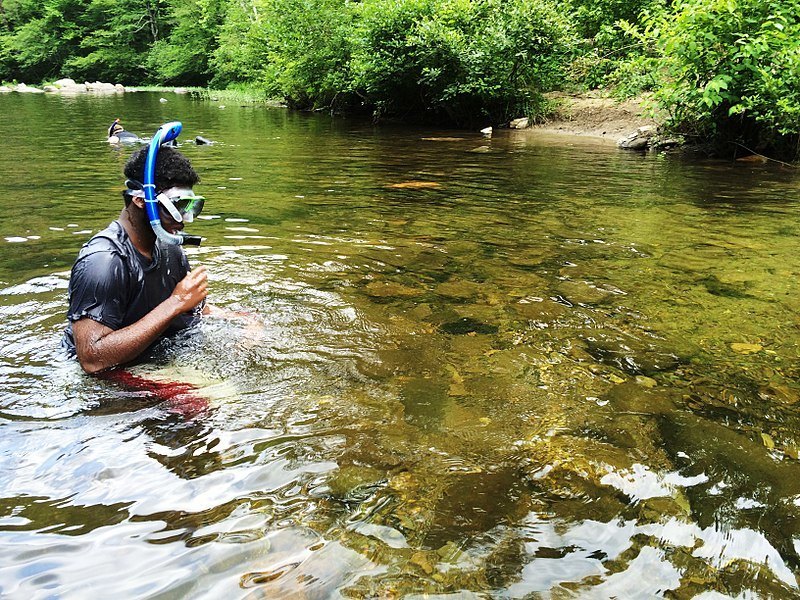 When largemouth bass are in the pre-spawn phase is a perfect time to be fishing for them. During pre-spawn and while spawning they will come to the same areas year after year. And during this time bass are extremely territorial, and they will attack just about anything that gets in their way!
The pre-spawn and spawning periods for bass happen at different times of the year depending on your geographical location. In my area of Wisconsin, pre-spawn starts in late April and lasts until early July. So if you live in my area of the country, this would be the time to hammer the largemouth bass and catch your limit.
Tip #7 – Cast Against The Wind
---
I know it sounds like a pain in the,  you know what but cast against the wind. Bass swim with the current, so if you cast against the current, you will be presenting your lure in front of the bass instead of behind them. They won't be spooked so easily this way because the noise that you might produce will carry away from the bass not at them.
Tip #8 – Fish In Shallow Water During The Spawn
---
When the bass are spawning, you will find them in shallow water because that is where the bass are laying their eggs. Cast and fish shallow and they will also be close to the edges of the banks. Doing this will help you catch more largemouth bass than you know what to do with.
These Eight Tips Will Help You Catch More Largemouth Bass
---
The more you practice and use these tips in the field the better your chances are at snagging that big largemouth bass. So go out have fun put into use each one of these largemouth bass fishing tips and bring home the motherload!
If you have any questions or comments, please leave them below. Thanks for reading and Happy Fishing!