So you want to start fly fishing for bream? First, I will explain what bream is, for you that don't know. Bream are all the species of fish that are in the sunfish genealogy.
Bream or 'brim' which is how the name is pronounced down south are known by many names such as redbelly, bluegill, perch, crappie, shellcrackers, redear, yellow belly, panfish, rock bass, pumpkin seeds, and others.
Fly fishing for bream is one of the most fun types of fly fishing an angler can partake in. There are so many different shapes and colors of bream fish that make it very enjoyable to fish for. These fish are plentiful in most bodies of fresh water in the United States and Canada.
On the side of the road, brooks, streams running through pastures, rivers, ponds, and lakes you name it you will find these fish everywhere. You know you will catch some fish when you set out to fish for bream.
Types of Flies Used To Catch Bream
---
There are many bream flies on the market, and they go by a bunch of different names. Here is a short list of some of the bream flies out there.
Predator

F-C Mackie Bug

Poppers

J's Grinchworm

Carrot Nymph

Panfish Fly

Clouser Minnow

Wolly Worm

Sunfish Fly

SMP

Sponge Spider
Those are just a few of the most popular ones. There are many more out there in various names.
When and Where Can You Do Some Fly Fishing for Bream?
---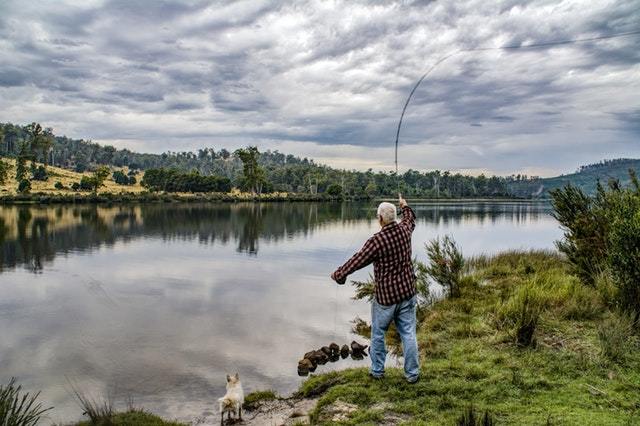 As I explained above bream can be found in numerous bodies of water all of this beautiful land of the United States and Canada. If you live near any body of fishable water, you will not have a hard time finding bream.
The best time to go searching for these fish is when they are spawning. They will tend to congregate around weed beds, fallen trees, docks, and drop-offs. Bream usually stay in more shallow water, like under 6 feet.
You will want to cast your fly so that it lands about a foot or so from the areas I just mentioned and then you let the fly sit for a minute so that the sunfish can see it and then reel in slowly, pausing now and then just working along the line your fishing.
If you do this repeatedly, you will no doubt catch bream after bream with this method. Nothing's guaranteed, but your chances of good strikes are overwhelming as long as the fish are there.
And if you don't get any strikes within a few minutes move on and try somewhere else because if the fish were there, they would be striking right away.
---
Related: 7 Best Tarpon Fly Rods
---
How Do You Catch Big Bream?
The older the bream get the bigger they get. They also get much smarter and sometimes can see a hook that is out in the open. To remedy this is you want to camouflage the hook in the fly. To accomplish this you might need to use a smaller hook than you normally would.
The best-sized rod to use would be a 5 weight fly rod. This sized rod is versatile enough to cast in small streams and on the lake. It can also handle those big bluegills that you're aiming to catch.
Try to find where the bream are bedded. The bigger-sized bream typically guard the bed against predators. They will also be very aggressive when biting at your fly which makes for a fun time fly fishing.
---
Fish During Certain Phases of the Moon
Another good time to catch big bream is when there is a full moon. At this time, bream are bedding. Some experts believe that around the time of a new moon is optimal for catching the big bream while they are bedding.
If you can find a shoreline that has tree limbs or rocky areas, then you will likely find some monster bream there as well. Also, look for areas that have weed lines that drop to deeper waters. There's a good chance that you can snag some good-sized bream there.
---
How Deep to Fish For Bream?
You will find the larger more mature bream deeper in the water than the smaller ones. To catch the big bream you should fish at least 10 to 25 feet of water. Sometimes you might need to go to 50 feet or the bottom of the lake to find the monster bream.
The older bream like to stay deeper in the water because they feel more secure at greater depths because it's away from the commotion that takes place above the water.
---
Keep Quiet
Younger bream don't mind some noise from above. But the older, bigger bream can't stand it. That is one of the reasons they hang out in deeper water. So keep quiet when fishing for bream. The quieter you are the better chance you will have at catching the larger fish. That goes for most fish.
---
What Size Hook is Best Used For Bream Fishing?
The best-sized hook to use for catching panfish, bluegills, and (bream) would be a sized #8 hook. Bream have very small mouths, and anything bigger than a #8 hook, you would have difficulty setting the hook.
---
Fishing Guide: 25 Best Fly Fishing Rivers in the USA
---
When's The Best Time To Fish For Bream?
Bream are most active from early morning to late evening, so this would be the best time to try catching some bream.
---
Reel In Those Bream!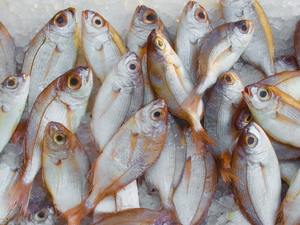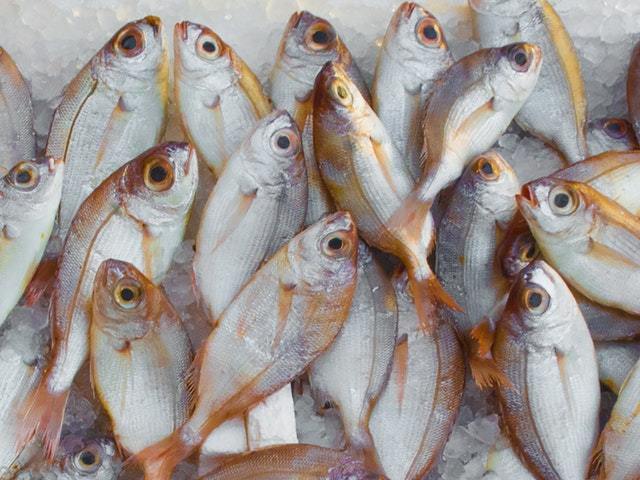 When you fly fishing for bream in real shallow water, like 3 feet, you will want to use lighter flies because you will want to skip across the water.
The best hook sizes to use are 10s and 12s you can also use size 8. These fish can be good little fighters sometimes and are always hungry. You can catch your limit in no time fly fishing for bream. It takes a lot of them to fill you up, but they taste oh so good.
There are many different bream flies to use, and you will want to try different ones. You will want to ride some of them above the water line, and you want to fish just below the water line, letting them sink a little before reeling them in.
Bream love that rainbow array of color the flies typically have on them. So don't be afraid to experiment to get the right technique down and the right kind of bream flies to use.
Another tip is if you're fishing the shallow water under 3 feet, you will want to use dry flies and poppers. You keep these above the water, and the bream will typically jump out of the water to slap at it. This is fun to watch even if you don't catch the fish, but most of the time, you will snag the bream!
---
Conclusion – Fly Fishing Bream
---
Once you get fly fishing for bream in your blood, you won't turn back. I remember when I was young, about 8 or 10, a neighborhood friend of mine, and I lived near a little brook that was down the road from my house.
This brook was about 2 feet deep in the deepest spot, and we would have a great time fly fishing for rock bass. We would catch our limit every day all summer long! Those are the memories I cherish that I will never forget.
If you use the techniques in this article, you will have no problem filling your stringer with bream and taking home your limit.
The most important thing is this. Get out there and try your hand at fly fishing for bream; it will become a lifelong passion. Thanks for reading. If you have any questions or comments, please leave them in the comments section below. And as always, Happy Fishing!