So you want to start fly fishing for bream? First, I will explain what bream is, for you that don't know. Bream are all the species of fish that are in the sunfish genealogy. Bream or 'brim' which is how the name is pronounced down south are known by many names such as redbelly, bluegill, perch, crappie, shellcrackers, redear, yellow belly, panfish, rock bass, pumpkin seeds, and others.
Fly fishing for bream is one of the most fun types of fly fishing an angler can partake in. There are so many different shapes and colors of bream fish that make it very enjoyable to fish for. These fish are plentiful in most of the bodies of fresh water in the United States and Canada.
The side of the road brooks, streams running through pastures, rivers, ponds, and lakes you name it you will find these fish everywhere. You know you will catch some fish when you set out to fish for bream.
Types of Flies Used To Catch Bream
---
There are many bream flies on the market, and they go by a bunch of different names. Here is a shortlist of some of the bream flies out there.
Predator

F-C Mackie Bug

Poppers

J's Grinchworm

Carrot Nymph

Panfish Fly

Clouser Minnow

Wolly Worm

Sunfish Fly

SMP

Sponge Spider
That's just a few of the most popular ones. There are many more out there in various names.
When and Where Can You Do Some Fly Fishing for Bream?
---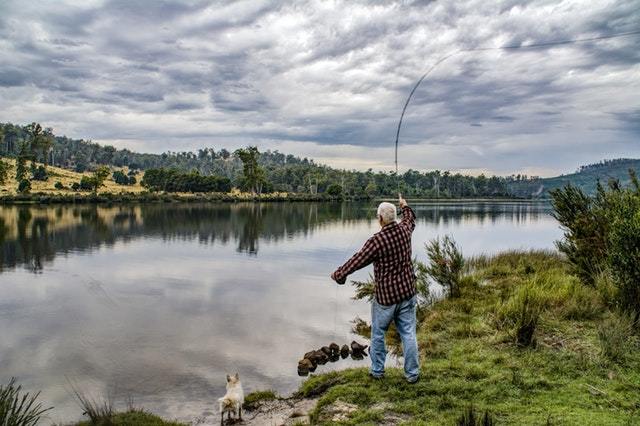 Like I explained above bream can be found in numerous bodies of water all of this beautiful land of the United States and Canada. If you live near any body of fishable water, you will not have a hard time finding bream.
The best time to going searching for these fish is when they are spawning. They will tend to congregate around weed beds, fallen trees, around docks, and drop-offs. Bream usually stay in more shallow water like under 6 feet.
You will want to cast your fly so that it lands about a foot or so from the areas I just mentioned and then you let the fly sit for a minute so that the sunfish can see it and then reel in slowly pausing now and then just working along the line your fishing.
If you do this repeatedly, you will no doubt catch bream after bream with this method. Nothings guaranteed but your chances of good strikes are overwhelming as long as the fish are there. And if you don't get any strikes within a few minutes move on and try somewhere else because if the fish were there, they would be striking right away.
Reel In Those Bream!
---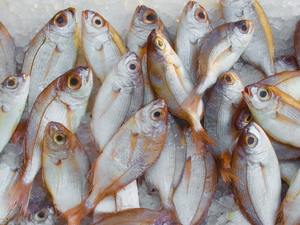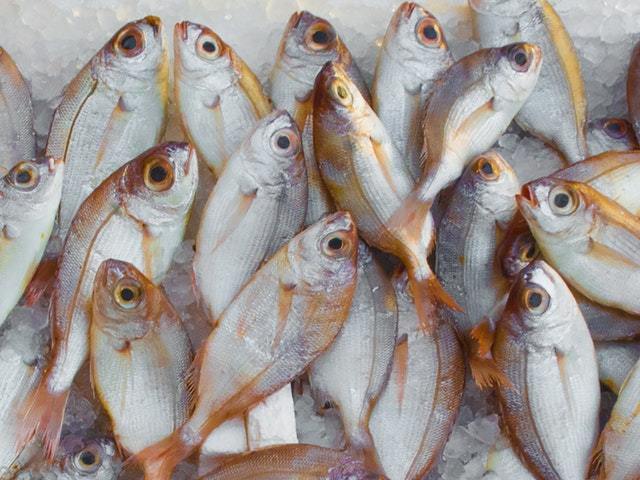 When you are fly fishing for bream in real shallow water like 3 feet you will want to use lighter flies because you will want to be skipping across the water. The best hook sizes to use are 10's and 12's you can also use size 8. These fish can be good little fighters sometimes and are always hungry. You can catch your limit in no time fly fishing for bream. It takes a lot of them to fill you up, but they taste oh so good
There are many different bream flies to use, and you will want to try different ones. Some of them you will want to ride above the water line and some of them you want to fish just below the water line letting them sink a little before reeling them in. Bream love that rainbow array of color the flies typically have on them. So don't be afraid to experiment to get the right technique down and the right kind of bream flies to use in the process.
Another tip is if your fishing the shallow water under 3 feet you will want to use dry flies and poppers. You keep these above the water, and the bream will typically jump out of the water to slap at it. This is fun to watch even if you don't catch the fish, but most of the time you will snag the bream!
Memories Will Be Made…
---
Once you get fly fishing for bream in your blood, you won't turn back. I remember when I was young about 8 or 10 a neighborhood friend of mine and I lived near a little brook that was down the road from my house.
This brook was only about 2 feet deep in the deepest spot, and we would have a great time fly fishing for rock bass. We would catch our limit every day all summer long! Those are the memories I cherish that I will never forget.
The most important thing is this. Get out there and try your hand at fly fishing for bream and it will turn into a life long passion. Thanks for reading. If you have any questions or comments, please leave them in the comments section below. And as always Happy Fishing!