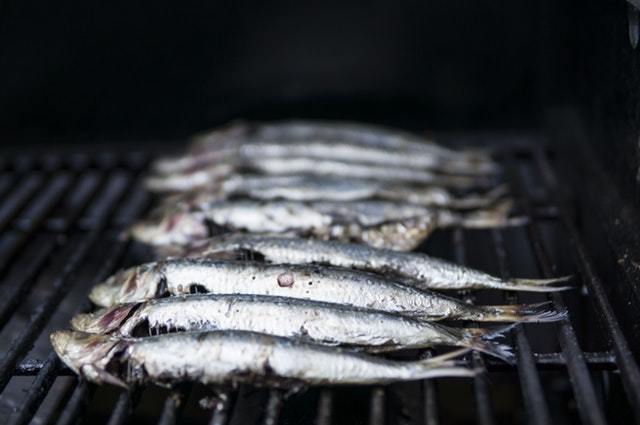 If you like grilled, baked and deep-fried trout you are going to love the taste of smoked trout. In this article, I will show you the best methods on how to smoke trout in a smoker. No one can resist that smoky flavor that dried, smoked trout gives to your taste buds.
You can smoke fish if you have a smokehouse which takes a long time. That is how they did it initially and it's still done by meat shops these days.
But, if your an individual and don't have days to cure your smoked trout there are smokers that will do the trick in less time and taste just as good as a smokehouse taste would.
Preparing The Trout
First of all, you will need to prepare your trout for smoking. You will want to find a brine recipe, and there are many to choose from online if you do a simple search on Google. I did that for you already. Smoking fish brine will help keep the fish from drying out and give it a delicious smoked taste that you will love!  
Brine Recipes For Smoking Trout
---
Recipe #1
Four or five trout fillets

¾ Cup Brown Sugar

4 Cups Water

1 Cup Soy Sauce

¾ Cup minced Galic

¼ Cup Sea Salt
Mix the ingredients in a large bowl and let cool in the refrigerator for an hour or two. After the ingredients have cooled pour them over the trout fillets making sure they are completely covered. Now pour the fillets and mixture into a resealable bag or a covered Tupperware bowl. Recommended marinating fillets overnight in the refrigerator. The longer you marinate, the better taste you will get out of it.
After the trout fillets have marinated, you will want to remove them from the brine and dry them with a paper towel. You can dump the brine out.
Recipe #2
Six to ten trout fillets

1 Cup Salt

4 Cups Brown Sugar
Mix the two ingredients. Now in a plastic or glass container arrange one layer of trout fillets on the bottom. Then spread the mixed ingredients over the fillets cover completely after that put another layer of fillets on top of the first layer and then put more of the dry brine on top of those fillets. Put the cover on the container and let marinate in the refrigerator for at least 14 hours up to 5 days.
Move the trout fillets around in the brine every few hours flipping them over and making sure they are entirely covered in the brine and that they are not sticking to each other. The brine will be liquidy at this point because of the water in the fish coming out.
You will know the trout fillets are cured when the fillets become stiff. Next, you will want to make sure the fish are clean of the brine. Use a fan to dry the trout before smoking.
Recipe #3
Five to Seven Pounds of Trout

½ Cup Sugar

½ Cup Brown Sugar

½ Gallon Water

3 Tablespoons Lemon Juice

2 Tablespoons Chili Powder

2 Tablespoons Garlic Powder

½ Cup Salt
Mix all ingredients making the brine. Put trout fillets in a flat glass baking dish and cover with the brine. Refrigerate the fish and brine together for about eight hours. Next, remove from the glass baking dish and rinse off with cold water. Pat dry and put them on the smoker rack for an hour skin down for fillets.
That's just three brine recipes for smoking trout. There are thousands out there, and it would take me years to compile them all. So if these three don't suit your fancy search for 'smoked trout recipe's' and you will find a ton.
The Smoking Process
The trout is marinated, great. Now it's time to get down to the business of smoking the trout. There is a myriad of flavors you can smoke your trout with. That's the great thing about smoking it yourself you can experiment and find what flavors that you like over ones you don't without putting a hole in your pocket. Smoked trout in the grocery stores can be rather spendy.
Turn on your smoker and heat it. You will want the temperature of the smoker to get to 150 degrees Fahrenheit. There are many smokers on the market so it might be a little different depending on the smoker you are using. Make sure to read the owners manual of the smoker that you have.
Next, you want to pick whatever smoke flavored wood chips you want to use to smoke your trout fillets. Soak your wood chips in a large bowl for about 30 minutes. Doing this helps the chips to produce more smoke for the smoking process.
Different chips will give you varying degrees of smoke flavor. If you want the strong smoke flavor, you can go with hickory wood chips. If you like a milder smoky flavor, you can go with apple chips. There are many wood chip variety so look on the package if you're not sure of the strength of smoke flavor they give out.
---
Putting The Fillets On The Smoker 
Now you want to put the trout fillets on the rack. You want to place them skin down and about a quarter apart from one another. Next, you want to add the wood chips that have been soaking into the smoker.
All smokers are different so read the instructions on how to do this with your particular smoker. More wood chips can be added throughout the smoking process depending on how much smokey flavor you are looking for.
It usually takes two and a half to 3 hours to smoke the trout. After about 2 hours I would check with a meat thermometer. The trout is done when the internal temperature reaches 165 degrees Fahrenheit.
The fish will have a dark color to it when it's done. A dark color is normal. I recommend not smoking your fish longer then 4 hours this will dry the fish out. The most important thing is to make sure the fish is fully cooked at an internal temperature of 165 degrees Fahrenheit. I can't stress that enough.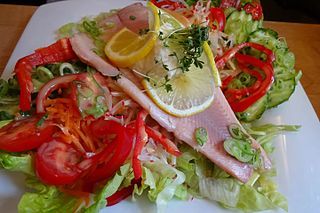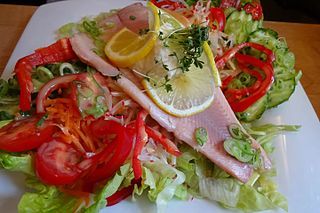 Bon Appetite
Now that you know how to smoke trout in a smoker you are ready to eat it. Eating the trout is the best part of the whole process other than catching the trout. After you take it from the smoker, let it stand for about 20 minutes before serving.
Leftovers can be put in a sealable storage container for up to one week in the refrigerator, or you can also freeze the smoked trout if you wish to keep it longer.
If you have any questions or comments, please leave them below.