Welcome to my review of the Best portable ice houses. It can be hard to sift through all the ice house options that are on the market today. So I decided I would do a review of the best of the best ice houses to make it easier to find what you are looking for.
I have included 7 ice houses for your consideration. You can find all of these on Amazon and they ship free if you have a Prime account. These are stable durable ice houses that will keep the cold off you in the dead of winter and they are all easily portable. Just through them on your sled and your good to go to the next fishing hole.
Ice fishing can be a cold endeavor so I know it is important to have a well-insulated ice shack that you can take anywhere easily. I have compiled as much information on these ice shelters as I could so you could make an informed decision before purchasing the right one for you.
Without further ado let's dig into these 7 ice houses.
7 Best Portable Ice Houses
---

1. Happybuy 8 Person Insulated Ice Fishing Shelter
First up on our list is a portable ice fishing shelter made by Happybuy. I get the warm fuzzies just by looking at this ice shack lol. I can't really say that with any other shelters that I have come across but this thing looks warm.
You can get this ice house in 6 to 8 person size. It all depends on how big of an ice fishing tribe you have. You will stay plenty warm and dry in the Happybuy with its 300 denier Oxford fabric. The fiberglass poles that make up the structure of the ice shelter will ensure that it stands strong even in high winds.
It comes with a carrying bag that is designed for easy portability and storage. The bag has a wide opening so you can easily insert the tent. There are also drawstring and backpack-style straps so you can put it right on your back and transport it wherever you are going.
Setting up and tearing down is a breeze only taking 60 seconds comes with instructions on how to do that.
Dimensions 6 to 8 person: Tent Net Weight: 29 lbs/13.2 kg. Carry Bag(L x W x H): 130 x 25 x 25 cm/4.2 x 0.8 x 0.8 ft
So there is plenty of space for your buddies and all your ice fishing equipment.
Here's what's included in this package. You get a premium ice fishing tent, ice anchors, and tie-down rope. You also get a carrying bag. Everything you need in a portable ice house so that you can stay toasty warm on those cold winter days out on the lake.
If you are like me nothing is more important than staying warm and dry while ice fishing and also having plenty of room for all your ice fishing equipment and buddies. The Happybuy tent provides all of that at a great price. Check it out on Amazon!
---
2. Eskimo Evo 1iT

Eskimo is a trusted company that's been around for 50 years. They make augers, ice shelters, and even have a clothing line. We have two of their ice shelters on our list because Eskimo makes quality ice fishing products.
Introducing the Eskimo Evo 1iT. The Evo is a pop-up portable ice shelter that fits two people. This is a shed-type ice house that gives you a lot of extra fishing space. It's able to do this because of the hub technology and the fiberglass poles that are used to hold the structure up.
The roof and the back panels are insulated trapping. This is great especially because of the insulated roof because we all know that heat rises and in a lot of ice shelters the heat escapes out the top of the structure because the roof is not insulated. We all want warmth and the way that the Eskimo Evo is designed you get just that.
Eskimo uses what they call IQ fabric which covers the top and the back of the shelter. Giving you added protection from the strong cold winds that can whip up on an ice-covered lake. Black insulation is also utilized so that the heat is held inside the shelter and it also reduced condensation.
Speaking of fabric. The roof and the side panels of the Evo are made with 600 denier Ice Tight fabric which has a thread count that is 59% higher than their competition. With the Evo, you also have two huge doors on either side so that you can move your equipment in and out without having to worry about tearing the shelter down.
You also get ice anchors that are self-tapping and they have been improved so they don't bend under stress. The windows are extra large which brings in more light so you can see every area of the ice inside.
To sum it up. The Evo 1it is lightweight but durable and easily transportable. It has extra height so that you can set the hook with ease. It's roomy with large side doors for easy in and out of your equipment and the windows are large letting more light in so you can see everything inside. And it's extra warm with the insulated roof and side panels making it 35% warmer than non-insulated shelters.
---
3. GoPlus Portable Ice Shelter
The Goplus portable ice shelter is one of the cheaper-priced ice houses on our list. It comes in two variations: a 2 person and a 3 person shelter. You are able to fish in comfort and warmth because of the 300 denier Oxford fabric that this ice house is made out of.
You also get a duffle-style bag with shoulder straps so you can carry it on your back. This makes it easy to transport to wherever you are going. This tent comes with four windows that can be covered or keep it clear for the sun to shine through. The windows are detachable if you need to air the shelter out. It's also frost-resistant up to negative 30 degrees Fahrenheit.
6 ice anchors come with it that dig right into the ice making for a sturdy structure that won't blow away. We all know how wild those winds can get on an iced-over lake in mid-February! There is no floor in this tent so you can drill your holes wherever you need them.
If you need an affordable shelter that will keep the cold off you and that's portable then the Goplus portable ice shelter is worth taking a look at. Check it out on Amazon…
---
4. Frabill HQ 100
If you're looking for a 1 person ice shelter then you would want to take a close look at the Frabill HQ 100. Frabill is a solid company that stands behind its products and the quality is unsurpassed when it comes to ice shelters.
The HQ is a flip-over-style shelter that comes with a padded trunk seat to boot. This is the most compact ice shelter that Frabill produces but with enough space for you and your equipment. There's enough room to jig when you need to.
This shelter is made out of 300 denier fabric which is the standard for ice shelters. It's lightweight and easily portable. It weighs in at only 18 lbs. The dimensions are 60″ L x 60 W" x 67″ H.
There are three windows. Two on either side and one in the front so you have plenty of spots to let the sun in. The HQ 100 will keep you plenty warm especially if you throw in a buddy heater. It comes with a heavy-duty polyethylene sled for the base.
You will also find two pockets on the inside and one clear pocket on the outside where you can put your fishing license. And the exterior has reflective tape so you will be seen if the conditions get bad on the lake.
If you are ready to have a personal ice house that you can jump from hole to hole with then you will want to get yourself the Frabill HQ 100. Check it out on Amazon.
---
5. Clam Nanook 2-Person Ice Fishing Shelter with Padded Seats
Next up on our list is the Clam Nanook XL 2-person ice fishing shelter. This shelter is great for two people and is also a good shelter for big guys. The door system on the Nanook XL makes it easy to get in and out of the shelter. You will love how you can take this shelter from hole to hole when you are moving across the lake looking for the perfect spot.
You will appreciate the extra insulation that Clam has added to the thermal layers of the Nanook. Also included is a removable thermal floor! Keep your feet warm and dry while you fish. Stay warm and use less propane with this shelter.
The Nanook XL is as sturdy as ever with the heavy-duty hoop pole design. No sharp edges to rip and wear the fabric. The poles are held together with double-sided brackets. All of this makes this Clam shelter a very sturdy and sound structure.
There is something that Clam calls the RPSX system that stands for Rapid Pole Slide Extreme. With this system, you can quickly set up and tear down the shelter. This has big thumb release buttons so you can push them with your mittens on and not have to worry about getting your fingers frostbitten just to take down the poles.
And of course, the Clam Nanook is made out of tough denier fabric which keeps the heat in and the cold out. Not only that but denier fabric also helps to keep your shelter from tearing which can be problematic especially out on the ice.
The doors open on the corners of the shelter making it easier than ever to get out. You won't have to trip over your buddy or equipment just to attend to a tip-up or to take a bathroom break.
---
6. Eskimo FatFish Portable 3-4 Person Pop Up

Dimensions:
Set-up: 94" x 94" x 80"
Collapsed: 65″ x 8.25″ x 8.25″
Warranty: 1-year Limited
If you're looking for reliability Eskimo has you covered. Introducing the Eskimo FatFish Pop-up ice shelter. This portable ice house fits 3-4 people comfortably. You can get this shelter with insulation or without.
The insulated version will keep you 35 percent warmer than the non-insulated version. You will love the easy access doors that are situated on either side and zip up and down is a breeze with the YKK zippers that are installed. The fabric is made of 600 deniers making it strong, durable fabric that won't tear on the jagged ice or hard snowpack. Easily transport the FatFish in a large duffle style bag that you can carry on your back or put in a sled. Portability is not a problem with FatFish!
There are 6 count em 6 large windows that can be removed. You will be able to view your tip-ups from many different angles and plenty of light will be able to pass into your shelter. I love lots of windows in my ice shelters. It makes for a warmer feel inside when it's 20 below zero or colder.
You also get 6 self-tapping strong ice anchors that allow you to firmly hold down your shelter. These come in handy when that wind is whipping across the lake at 30 miles an hour. For extra tie-down and stability, deluxe cam strap tie-downs with carabiner attachments are included.
The poles that hold the shelter up are made of durable fiberglass. And there is a metal ball and hub designed for even more stability of your shelter.
You will appreciate the large storage pockets and nets to keep your fishing gear stored and ready to use when you need it. You will be safe at night with the reflective trim that surrounds the shelter.
There are sixty-one square feet of fishable area in the FatFish. That is plenty of room for 3 to 4 people to do some serious ice fishing.
---
7. Eskimo Quickfish 6
Dimensions:
Set-up: 140" x 70" x 80"
Collapsed: 52" x 10.5" x 10.5"
Weight: 40lbs
Last but not least is another Eskimo ice shelter. The Quickfish 6 holds up to six people and it's one of Eskimo's biggest ice shelters. The fishable area in Quickfish 6 is 68 square feet. It only takes one minute to set-up and takedown.
You get a choice of insulated or non-insulated Quickfish 6.
The fabric is durable 300 denier. Also included is an extra-long skirt that keeps the cold and breezes out making it, even more, airtight than the competitor's shelters.
This shelter is easily portable because of the oversized duffle bag that it comes with. Just put the Quickfish in the duffle bag throw it on a sled or carry it on your back. You are good to go.
You get hook and loop windows for more viewable configuring. There are two doors on opposite ends so that you can enter and exit easily without tripping over equipment and people. You also get 9 ice anchors so that you can hold down the shelter with ease.
The poles are made of fiberglass for strength plus the all-metal ball and hub design for extra durability of the structure. So if you have a big group of up to six people and want a portable easy to set-up ice shelter Quickfish 6 is what you want.  Eskimo makes some top-quality ice shelters that are worth your time taking a look at.
---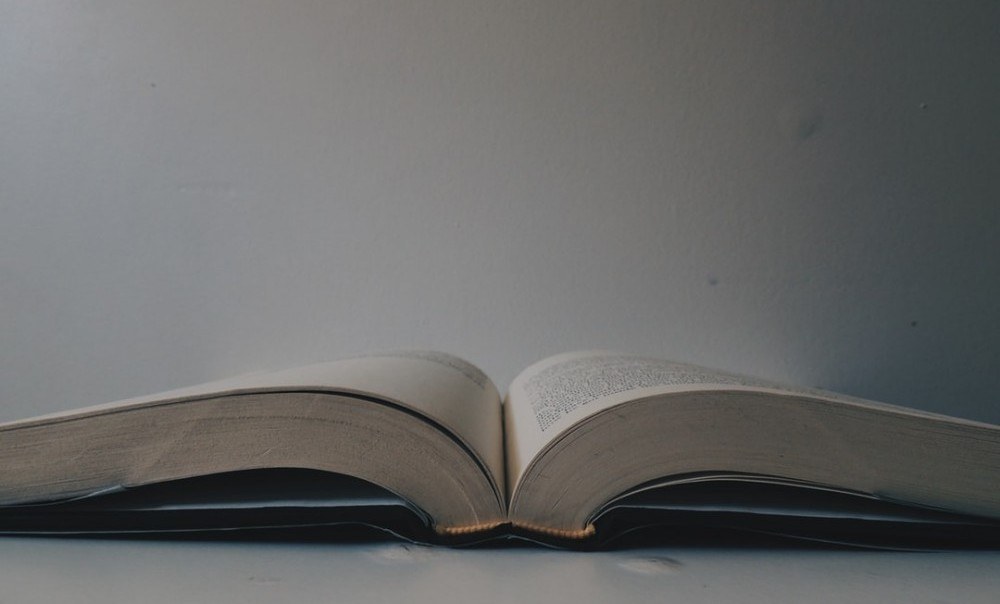 Portable Ice Shelter Buyers Guide
Before buying a portable ice house you will want to keep a few things in mind. Some shelters are more portable than others. So if you are an on-the-go ice fisherperson jumping from hole to hole you will want a flip-style shelter.
Flip-style shelters
These are just what they say. You flip it over on top of you and your good to go. When you are ready to go to the next ice hole just flip it off of you and go to the next hole. Quick and easy. These are usually lightweight and they are 1 to 2 person shelters.
Pop-ups
These take a little longer to set up and move but they are portable as well. You basically just pop them up and your good to fish. These will have a door entry of some sort. Most of the pop-ups come with a  duffle bag to carry the shelter with you when you are done fishing.
Hub Style Shelters
Hub shelters are more of a permanent shelter. They are more stable than the other two examples but they are also more structured because of the hub system that holds the shelter in place. They take a little longer to set up and takedown but they will withstand the winds much better than the other two normally would.
The hub style is portable but not for ice hole jumping like the flip-style and the pop-up shelters.
Fabric
The type of fabric is another thing you want to keep in mind when looking for a portable ice house. Fabric in the ice shelter world is called denier. The higher the denier count the stronger woven the fabric is.
Most shelters are either 300 or 600 deniers. Also, the higher the denier count the better the shelter will be with keeping the wind out and also the cut-resistant the fabric will be. You will also pay more for a higher denier count.
Insulation
Not all ice shelters come insulated so you will want to know what you want before purchasing. An insulated shelter will cost more than a non-insulated one and the difference for heat retention from an insulated shelter and a non-insulated shelter is about 30 percent.
Conclusion – Best Portable Ice Houses
There you have it the 7 best portable ice houses of 2019. I hope I provided you with enough product information so that you can make an informed decision on which ice shelter is right for you.
Here is the 7 again:
Elkton Outdoors Portable Insulated Ice Fishing Tent
Eskimo Evo 2iT
GoPlus Portable Ice Shelter
Frabill Recon 100 Flip-Over Shelter with Pad Trunk Seat
Clam 9714 Nanook XL 2-Person Ice Fishing Shelter with Padded Seats
Eskimo FatFish Portable 3-4 Person Pop Up
Eskimo Quickfish 6
If you have any questions about these ice shelters please leave them in the comments section below and I will be happy to answer them.