There's always a general consensus that fishing in the winter is a no-go. The cold temperature and the slow-moving fish take a toll on you and the number of fish you will possibly catch. However, this will not be the case if you select the right lures, especially when using these three fishing lures for use in cold waters.
The jerk bait is a number one recommendation for winters. Along with jerk bait are the swimbait and the lipless crankbait, all three of them to be used in different situations. 
Below, we will discuss the three lures to use in cold water in excruciating detail. Moreover, we'll even add an additional discussion for when fishing for bass in the winter! First, let's take a look at the lure vs bait.  What are the differences?
What Is The Difference Between Baits And Lures When Fishing?
---
Bait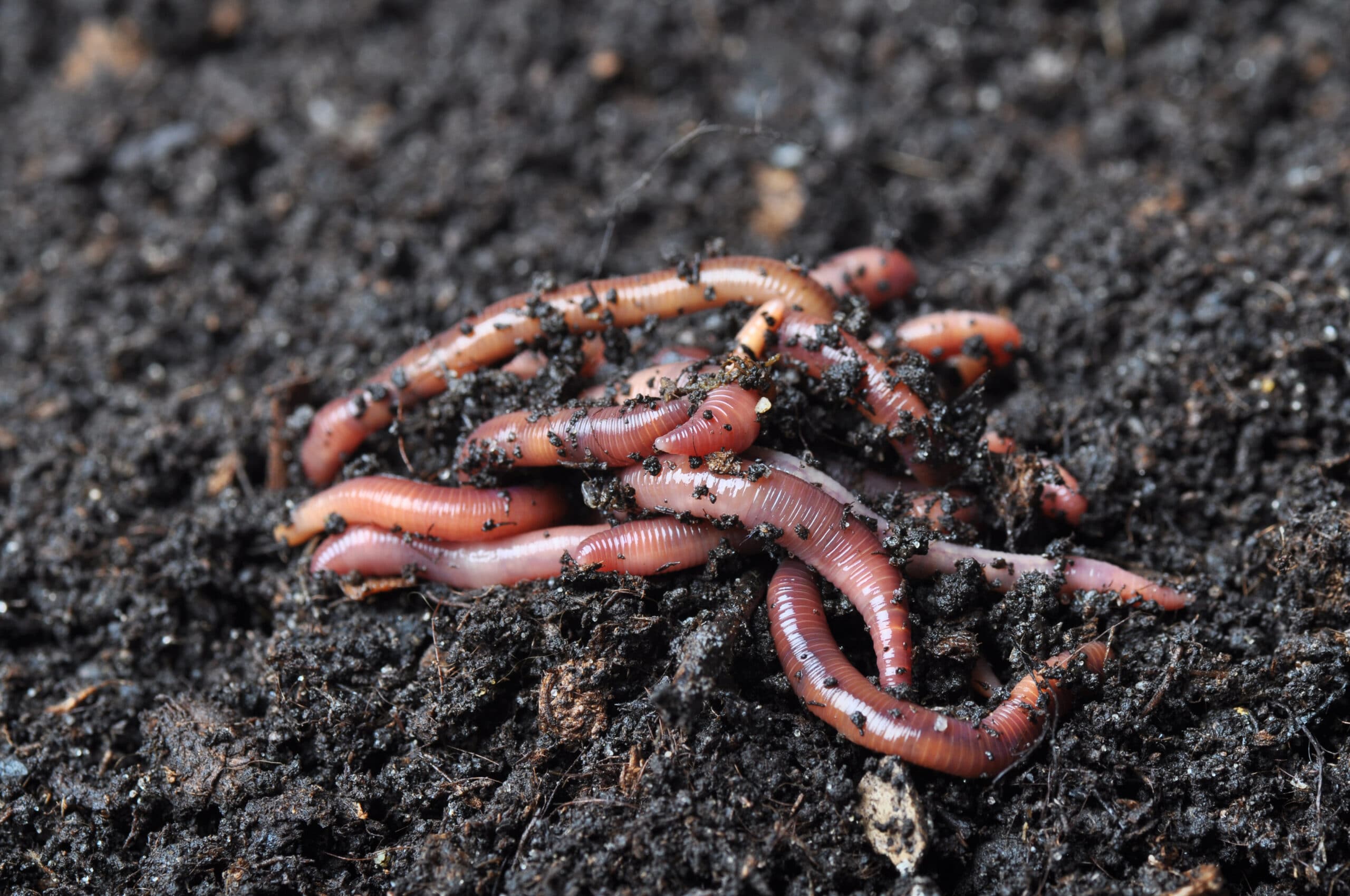 The key takeaways when it comes to comparing bait and lures is that baits are from living organisms (think of worms or some chopped up pieces of fish) while baits are colorful, artificial baits are usually in the form of a fish and are made most of the time out of plastic.
If your angling experience is all from television and media, then one would think that lure fishing is the predominant method of fishing around the world. However, most anglers lean more on traditional, albeit messier and "boring" bait fishing.
So when should I use bait, and when should I use a lure? Well, bait fishing is better at night or in dark conditions as they give off a scent, which would be very helpful to help the fish find food even without sufficient light sources.  It can also be advantageous when the fishing spot you are fishing at is tainted or muddy.  
Advantages of Using Live Bait
The advantage of bait is that it is infamous for fooling fish, and most of the time, it is also free, especially if you catch it on your own.
Additionally, it is also easier to catch bait as most fish hook themselves when they eat the bait, making striking have more leeway when it comes to the "critical moment." 
However, this does not mean that bait is invincible. Not only does bait need to be stored and be kept fresh, but most bait is also smelly so you will have to store it somewhere like the garage to keep the smell out of the house. 
If you are fishing for fun, using bait can also result in the fish not being alive and thus cannot be released for survival.
Lures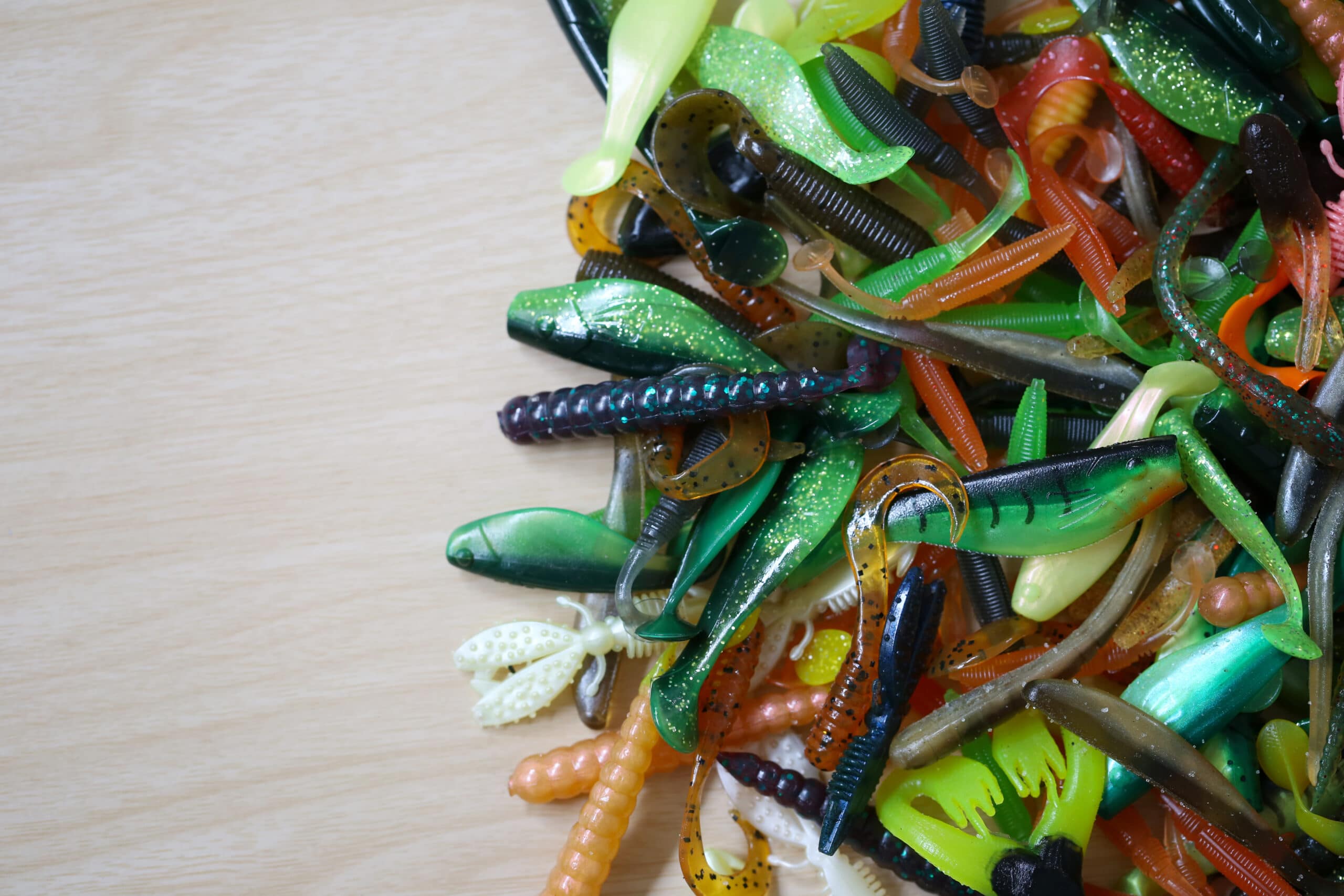 Now, let us look at lure fishing. Lure fishing is a fun and active alternative to bait when it comes to fishing. Additionally, most bigger fish tend to prefer lure over bait as well.
Most lures are terrific when you are fishing for sport as you can release the fish afterward with the fish not suffering from a lot of trauma and stress. However, lures are expensive (some costly) and are easily snagged on dense areas (think lily pads, vegetation, rocks, and trees).
Additionally, lure fishing requires you to constantly move to leave the impression that the lure is an actual, moving fish, so you'll get lots of arm exercise when using lures!
What Fishing Lures Should I Use In Cold Water?
It's cold outside, and there's no fish biting, now what? Should you blame it all on the winter temperature, or should you rethink your life decisions if an angler is even for you?
Don't fret (and certainly don't stop being an angler), as it's just probably your lures.
There are perfect lures for the ideal situation– and you probably aren't using the correct one, seeing as you are here searching for the perfect lures. Below, we will present three fishing lures that work in different fishing conditions in the winter!
Jerkbait: The Perfect Lure For Clear Waters
When the winter rivers clear up and temperatures drop, there's a perfect bait for that very situation. Today, we'll introduce the magic that is the jerkbait.
The jerk bait is heralded as the cold water cowbell for its stellar performance in the winter. This is because they have an amazing ability to suspend in place, which looks like a dying bait to the fish. 
This look of jerk bait is very attractive to winter fish as they want a quick snack without moving too much, and incapacitation is probably their best option.
Swimbait: Into The Depths
As you tread to deeper waters where the Jerkbait's dead fish act probably isn't very visible anymore, you may want to rethink your options and opt for the swimbait instead. 
The swimbait is perfect for fishing on deep waters, especially on lakes where fish like bass reside. 
When visibility is low, it is perfect to have a bait that tries to garner as much attention as possible. 
This is why the swimbait and its paddle tail that swiftly moves in the water is perfect for such situations.
Lipless Crankbait: The All-rounder For Cold Waters
The lipless crankbait is the bait best for murky, clear, and everything cold water. The lipless crankbait also has a plethora of features that make it an attractive choice.
For instance, the crankbait is heavy enough to cast a mile. Still, it is slow and subtle that it creates slow action in the water as it drops– which is essential especially in the winter where fish are less attracted to fast-moving lures as they think that it won't be worth the chase, so they opt for the less swift baits instead.
What Is The Best Lure For Bass In Cold Water?
One of the best fish to catch in the winter is Bass. However, how will you catch the bass in your neighborhood lake if you can't even get a nibble? Well, here are another three lures that are especially good for bass.
Square bill Crankbait: the "everything but" lure for bass in cold waters
The square bill crankbait is a lure that's perfect for almost every other use case and is especially attractive to bigger fish, and The square bill crankbait is also perfect for shallow water as fish can barely pass the offer up. 
Since bass are cold-blooded animals, most anglers would often think that they should use non-moving baits. 
However, if the temperature is on or above 40 degrees Fahrenheit or 4 degrees celsius, using a moving bait is pretty okay.
The square bill crankbait is still an attractive option for fish in the winter because bass usually hangs out on sunlit areas to warm up, wherein the square bill crankbait will be very visible.
Skirted Jig
Perfect for deep water, the skirted jig is a bite potion for bass in cold waters. This is because most of the time, skirted jig, when cast, flows subtly to not give off "quick fish" vibes to the bass. When using the skirted jig, it would be advisable to use it on deep areas or areas with a lot of cover (think areas with water lilies, grass beds, etc.).
Flat-sided crankbait
The flat-sided crankbait would be the one I would crown as the most synonymous lure for fishing for bass in cold waters, especially when it is made out of balsa. This consensus agrees on the superiority of the flat-sided crankbait because, well, it just works so dang good!
Three Frequently Asked Questions about Lures and Bass Fishing in Cold Waters
Do bass like small lures or big lures?
A general rule is that bigger bass would prefer bigger lures while smaller bass would prefer smaller lures. However, most bass generally prefer the lower end of the spectrum.
Where can I buy lures?
You can buy them at your local fishing supplies shop or opt for online shopping for a broader range of choices. 
If you have any questions or comments feel free to leave them below. Until next time Happy Fishing!