So, You Want To Sell Fishing Tackle Online but Don't Know Where To Start?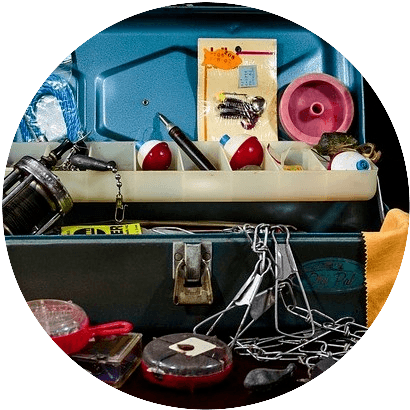 Well, your Google search is over. Selling fishing tackle online can be very lucrative in the long run. In this article I will be showing you everything you need to know to get a fishing tackle website up, running and monetized!
Don't get me wrong there is a lot that is involved when you want to start selling fishing tackle online but I have the resources, people, training even a WordPress website hosting platform to get you on the road to a successful online business. The website you are on right now was all accomplished with the help of this online community I will be talking about.
I have many people come to my website every day that are interested in the sport of fishing. They get important information on the latest fishing products that have hit the market, the latest trends in fishing lures and tackle through fishing related content that I produce on a daily basis.
How Do I Get Started Selling Fishing Tackle Online?
Here's what you need to get started.
1. PASSION <==
2. MINDSET <==
3. PRODUCT <==
4. TRAINING <==
5. COMMUNITY <==
6. WEBSITE <==

Passion
First and foremost you need to be passionate about what you are selling online. You definitely have that otherwise, you wouldn't be on this website. Your passion is the sport of fishing and more importantly, we have narrowed that passion of the niche of fishing into a more targeted niche of fishing tackle.
That is what you call laser focus. You want that focus to drive quality targeted traffic to your website. You will be eating, sleeping and breathing fishing tackle when you start selling your passion online. More on that later.
Are you getting inspired yet? You will because your passion will overtake you. And before you know it you will be making more money selling fishing tackle online than you ever thought possible.
---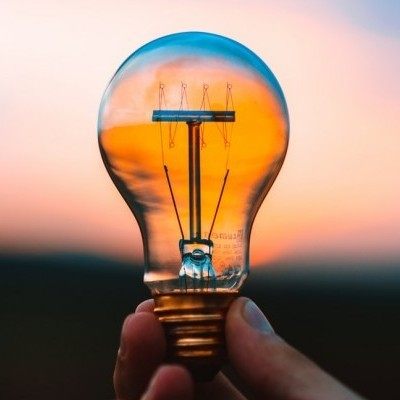 Mindset
Second, You will want to set your mind to do this. Make a pact with yourself that you are going to pursue this fishing passion with all your heart and soul! Make it happen. You will be setting goals for yourself daily.
You will also have long-term goals to help drive your mindset. Not giving up even when times get a little discouraging which they will.
That's when you dig into your passion to keep your mindset pushing you forward for success. You need to believe this can and will be done. Read your goals daily and reward yourself everytime you accomplish a task or goal.
---
Product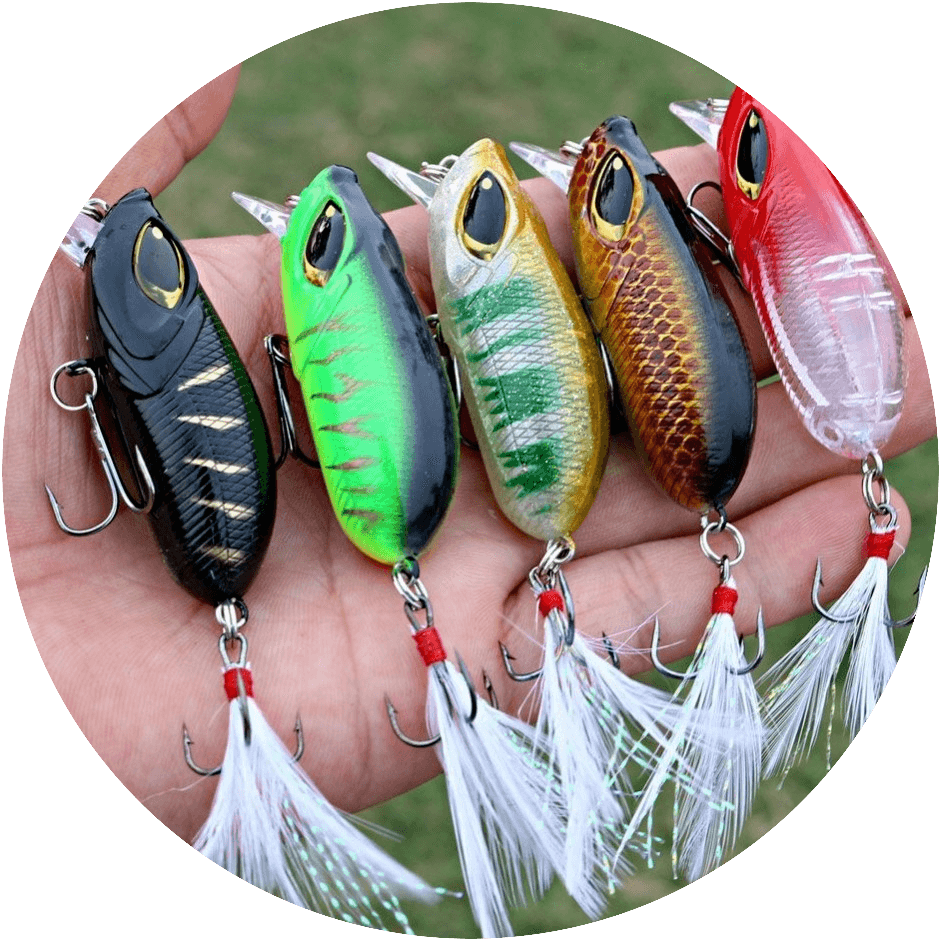 The third thing you need to get started is, of course, a product. You are probably asking yourself where am I going to find tackle to sell online? I have the answer for you. You will be selling fishing tackle through affiliate programs.
Amazon has millions of products for sale that are all at your fingertips for you to promote online when you join their associate's program. It's free to join. There are endless affiliate programs online where you can find fishing tackle to sell. There's commission junction which is an online affiliate program platform that thousands of retailers have their affiliate programs posted on for you to join.
For the fishing tackle niche that you are interested pursuing you would search for companies like Bass Pro Shops, Cabella's, and Rapala the list goes on and on with companies looking for affiliates to help sell their products. This is where your bread and butter comes from!
---
Training
You will need the training to accomplish selling online and I have plenty for you. Have everything you need to know to get a successful fishing tackle website up and running.
You will learn how to monetize your website and how to drive traffic so that you can make tons of sales. Setting up and learning all this takes time. But once you have everything set up and rolling the traffic will start coming and with the traffic, you will get sales.
---
Community
We have a huge community of like-minded people that are ready and willing to help you every step of the way on your journey to success. I can't say enough about the over one million member community that will have your back when you join.
Any question about building your online empire that you could think of, can and will be answered on this community platform. It's a pay it forward type of community. What a great way to get started with online selling.
Website
Last but not least piece of the puzzle to selling fishing tackle online is a website. The website is the foundation of your online business. Great looking converting websites are not that hard to make if you have the tools necessary to do it with.
Now that I have answered the question on; 'how to get started selling fishing tackle online'? Are you ready to take this passion of yours and make money at it?
Everything You Need In One Community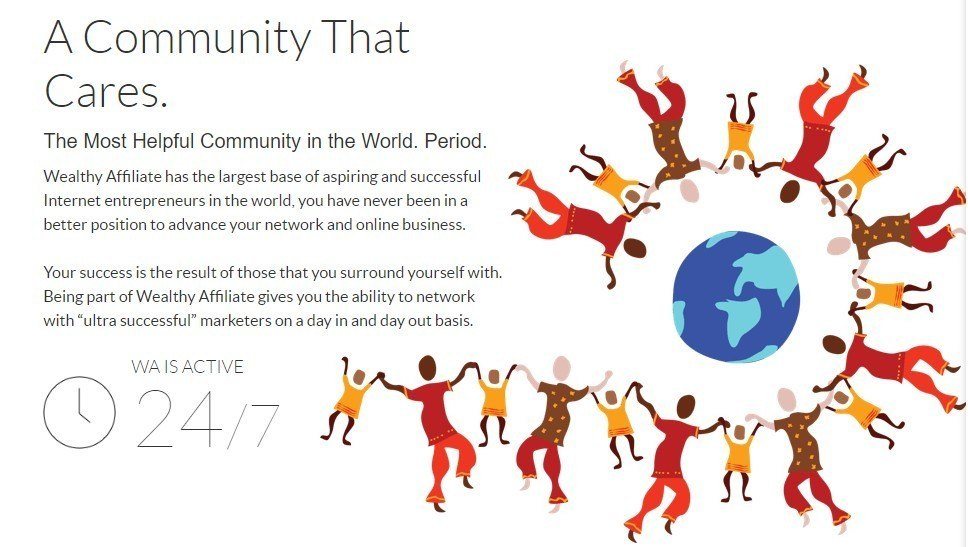 There is a community that I belong to that helped me with my passion for fishing and that's where I learned how to build this website you are on right now.
Wealthy Affiliate has everything you need to get started. Become successful in whatever you want to sell online. Be it fishing tackle to selling necklaces it doesn't matter, whatever your passion is you can achieve it with Wealthy Affiliate!
At wealthy affiliate You Get:
An industry leading education in Master Affiliate Marketing
Fully Customizable Websites with 3,000 plus themes
A Community of 1,400,000 affiliate marketers who will answer any questions you will have.
Fast and Secure reliable hosting for up to 25 top domain websites that you can run your entire niche businesses with.
Technologically Advanced Keyword System that will help you find keywords and phrases that will get you into Google's search engine results for free.
Live Events from experts on a weekly basis about all types of internet marketing strategies, techniques, how to's and tips.
And Much more.
There is Money to Be Had Selling Just About Anything Online.
You just need to know where to look and how to go about doing it.
Wealthy Affiliate is free to join, or you can opt for the premium version, which in my humble opinion, is more than worth it.
So join for free today and give it a test run. You get the premium version to test out for 7 days, and if you like what you see, then you can upgrade to premium or don't do anything, and you stay as a free member.
Give it a try and take the test drive. You have nothing to lose. You don't even have to provide credit card information when you sign up for free. All they need is an email address, and you are on your way to start selling fishing tackle online!
If you have any questions or comments, please leave them below.