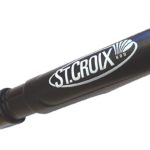 It's that time of the year again, Winter… And when winter creeps upon our doorstep so does the ice on the lakes. Ice fishermen from all over get the urge to get out and do some ice fishing. You will want to make sure you have a sturdy, sensitive, quality rod like the St.Croix Legend ice fishing rods.
These fishing rods will help you catch your limit. Legend ice fishing rods have excellent sensitivity because of the black anodized spring coiled strike indicator system. This provides above par bobber versatility and performance of these ice fishing rods. You will see that a fish is on the end of your line before you even feel it! That's the kind of ice fishing rod every angler dreams about having.
The spring coil system is fully adjustable and also interchangeable which is useful in the customization of the rods. When you get the rod customized to suit you just right; don't be surprised if you catch your limit time and time again. You'll be hooking the fish before the fish even knows what hit'em!
St.Croix Legends Ice Fishing Rods Series
There are 3 lineups in the legend ice fishing rod series that we will be discussing throughout this article. The legend gold came out for ice fishing season 2013/2014. The Silver edition came out that same season and the Black edition came out in 2017/2018 season.
All 3 of these editions have the coil spring bobber system  (sold separately) which makes them so sensitive. Most ice anglers opt for the ultralight and or light versions when fishing for fussy biting and up feeding fish because of the high sensitivity built right into these rods.
The whole legend series is built on a graphite blank. This is as solid as it gets in an ice fishing rod. The St.Croix Legend ice fishing rods are very strong rods that will take the abuse and you can keep on fishing!
Gold Series

This series is made of 24k gold plate. The gold color helps if you are fishing on a cloudy day or if you're night fishing with a bad light source. This series also has a Fuji SK2 reel seat.
The handle is made of neoprene-skin. Neoprene is a synthetic rubber that can maintain its flexibility over a wide temperature range. This makes it ideal for ice fishing.
The gold series comes in only one length which is 24″. That is what the length is for the original St.Croix Legend ice fishing rods.
Silver Series
The silver series comes in an original stainless-steel finish. They have a cork trim around a secure lock reel seat. The silver series legend rods come in 10 tension supports and 4 different lengths…
17" Model – comes only in Light tension support
24″ Model – comes in Ultra Light, Light, Medium Light, Medium and Medium Heavy
30″ Model – comes in Light, Medium Light, and Medium
48″ Model – only comes in Medium
Black Series
The black series legend rod is the top of the top in the Legend series of ice fishing rods. This series is one of the best freshwater ice fishing rods on the market. Black features a stainless-steel strike indicator. It's super-finesse and high-tension so you know when those fish are biting.
It has the adjustability with the interchangeable spring indicator system. That is what makes this rod more sensitive than others on the market. This lets ice anglers notice the smallest nibbles and catch that fish before you even feel it.
The fully adjustable and interchangeable spring indicator system is much more sensitive than any other type of indicator, allowing ice anglers to see the most subtle bump or strike before it can be felt. The St.Croix Legend Black ice fishing rods come in many models with different lengths and tension supports.
17" Model – comes only in Light tension support
24″ Model – comes in Ultra Light, Light, Medium Light, Medium and Medium Heavy
30″ Model – comes in Light, Medium Light, and Medium
48″ Model – only comes in Medium
At The End Of The Day
The St.Croix Legend ice fishing rods are a perfect choice if you are looking for durability and sensitivity while fishing for those low biting fish. These Legend rods can withstand the torture of ice fishing like if it falls on the hard ice or bending almost in half. These rods will bounce right back because of their graphite blank that their made of their sensitivity derives from the unique spring coiled strike indicator system that they are all equipped with.
Most anglers get the lighter versions of the rods. The length of the rod is a personal preference. I would recommend this rod series to those fishermen and women who love to go pan, crappie and perch fishing. And also to those anglers who love to catch their limits day in and day out. Now, that's good eating!
Now, check out what's available in the Legend Rods Series by clicking below. Thank you for reading and if you have questions or comments please send them my way. Remember, you can Catch Your Fish and Eat'em 2!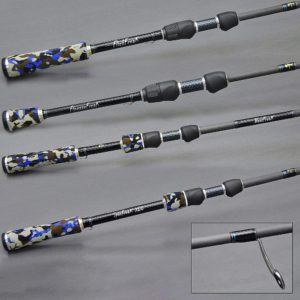 Have you ever fished with one of these Ian Miller fishing rods? If you said no do yourself a favor and buy one of these beauties! You won't regret it.
You know whoever said fishing is like dating and that it's all catch and release until you find a keeper was not far from being right. I have been fishing for life, and it's one of the most therapeutic things anyone can do.
I believe I speak for all fishing lovers when I say as much as my community loves to fish; we also love talking about it. Well, at least I love to talk about fishing. Let's start with basics; successful fishing requires some essential gear.
Top Five Fishing Gears
• Rod and Real – First of all Ian Miller Fishing Rods – One of the more unique fishing rods in the world is my go-to source when it comes to rods. I would say go simple and easy on your first fishing rod and reel as long as it can bait and lure fish. You can dive deeper into exploring the different types of rods used for different fishing styles when you get the hang of it.
• Line – I get fascinated that of late, fishing lines are designed with various materials and diameters to give anglers more options. Who doesn't like options and freedom to choose whatever works?
• Tackle – The three types of tackles you need to think of are hooks, floats, and weights. This will all make sense if you stick around longer.
• Bait or Lures – I use live baits like shiners and nightcrawlers to entice fish because I know that my target fish loves eating those. They work like a charm. Over time, I got bored with using baits only and spiced my catch by using lures. Maybe not bored, that's not a word I like to use, but it reaches a time in fishing when all you want is a little challenge.
• Tackle box – Golfers and tennis players have their small bags just like fishing enthusiasts. My tackle box carries all the gear I need for fishing thus increasing my mobility.
Identify Your Purpose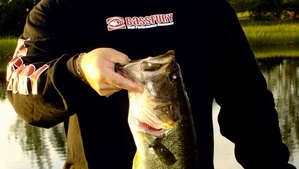 First things first: before choosing between the Ian Miller fishing rods, you need to know which type of fish you intend to catch because that affects the rod action and power. If you use the right rod to catch the wrong fish, it will break without a doubt. When deciding on the suitable fishing rod for fishing getaways, I always consider:
• The kind of persons using it.
• The type of fish to be caught.
• Location of fishing: lake, ocean, fish pond or boat.
• Method of fishing.
• Time of fishing.
In my other life, I tend to be a natural when it comes to mastering new things like I have aced fishing? In all my past knowledge, experience and glory, I can assure you that this natural superpower called fishing talent can fail you if you have the wrong gear.
Factors to Consider when Choosing an Ian Miller Fishing Rod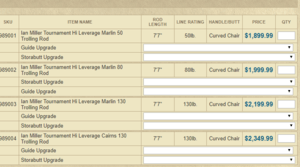 I got to tell you though that choosing a fishing rod is not as easy as I might make it look. See, there are so many fishing rods with publicized details that it can be overwhelming to decide. Not to worry though, with practice and my guidance, you can become your an expert with time. I bet you would like considering the following before making your first purchase:
Regardless of where my fishing escapades take me, I try to find out the kind of fish dominating the water body of my choice. Having this knowledge is powerful. Knowing the type of fish, I am targeting priory helps in researching my chances of getting a good catch.
I research on the feeding habits of different fish and get to know which specific baits and lures are favorable. The research process includes finding out where particular target fish are in plenty and about the life cycle of different fish. Such nitty-gritty details always help me to score some pretty amazing catches.
Okay, what happens now that I know the type of fish I would like to catch? The next step includes choosing the right fishing rod. Rod action is a term used to refer to how the rod behaves in different circumstances. How long is it? Does it flex a lot or a little? How long does it take after flexing to return to its original position?
A lot of the rod action and power is determined by the type of material used to make the rod. Again, it comes down to the basics. I must know my target fish, and that knowledge places me in a better position to choose the rod with an appropriate rod taper and length to handle the fish.
Owning a unique fishing rod comes down to the type of material used to design the rod. Ian Miller fishing rods, for instance, are my number one recommendation. The rods feature exquisite detail in their construction. Fortunately, materials for producing rods have diversified over time. They range from carbon, graphite, fiberglass and composite materials. The type of material used determines the overall rod action.
I know that you can only scratch your back up to where you can. Money is another fundamental determiner of the kind of rod that you can get. I wanted to venture into fishing for life so badly that I saved for months only so that I could get a unique fishing rod. If you intend on fishing for the long-term, invest in a good rod once and for all. If you are in it for the short-term, then buy what you can afford or stick to hiring high-quality equipment.
Popular Catches
Below are some of my favorite fish catches, and most of them are what you are likely to catch:
• Bass
• Salmon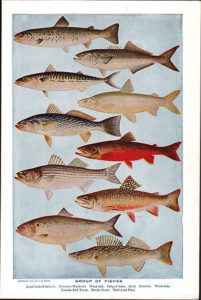 • Panfish
• Crappie
• Trout
• Marlin
• Catfish
Types of Ian Miller Fishing Rods
If there's one thing my fishing experience has taught me is that as much as fishing is a fun activity, the kind of gear I use is instrumental in determining whether I make a catch or not. The following are different categories of fishing rods from which you must choose:
Casting Rods – These are the simplest rods to use and very ideal for beginners
Ultra-Light Rods – These are short and light because they are designed for small fish.
Spinning Rods – They are slightly technical to use and are the most preferred for sports fishing.
Fly Rods – These are instrumental for fly fishing.
Telescopic Rods – They are flexible enough to collapse the rod length on a shallow surface or extend the length into a deep surface. I find this rod ideal for surf fishing.
Surf Rods – Largely used in sea fishing. They are long and robust enough to withstand heavy baits.
Trolling Rods – They are used to fish in a moving boat. The motion of the boat sinks the bait in the water.
Always remember that you get what you pay for. With Ian Miller fishing rods you'll get a quality, unique fishing rod.
Fishing is my go-to therapeutic activity. The better you treat and maintain your rod, the better it will perform in catching fish for you.
If you have any questions feel free to leave them and I will respond.
Happy Fishing,
Cory Haasnoot
Catch Your Fish And Eat'em 2